A New Milestone for Grow Baby Co.
In December last year we introduced you to designer Heather Rouse, owner of Grow Baby Co. After the success of her Christmas pop-up market, she's back at Coffs Central in her very own temporary store. We visited Heather (and her two cuties Zoe and Amelia!) at the home studio to see where she creates her gorgeous and unique babywear. Here, Heather describes the journey so far…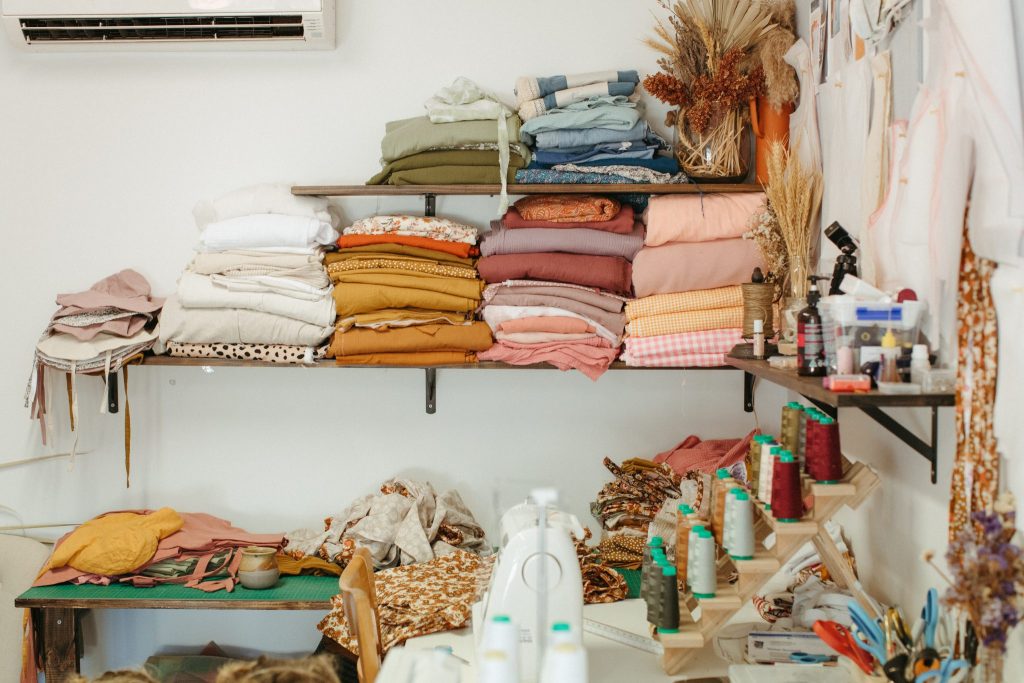 "I feel really privileged to be able to do this as a job and for it to support my family and I. My customers are giving me the opportunity to do what I love while I provide for the kids. I'm not going to lie, some days it's really, really hard…the juggle can be overwhelming. But other days it's so rewarding. I've never had a regret!"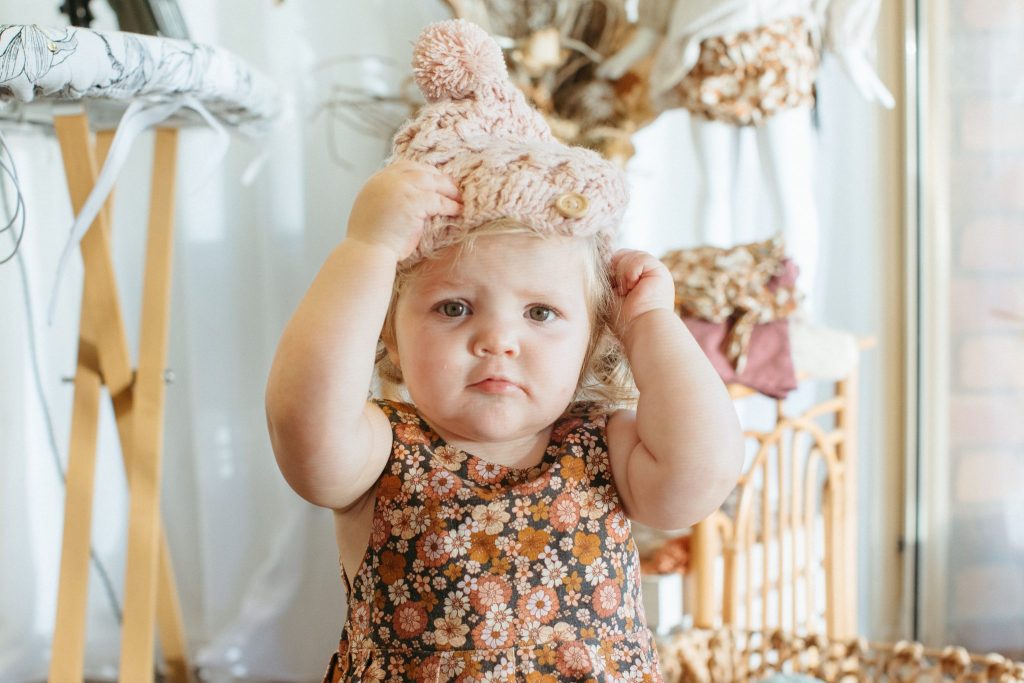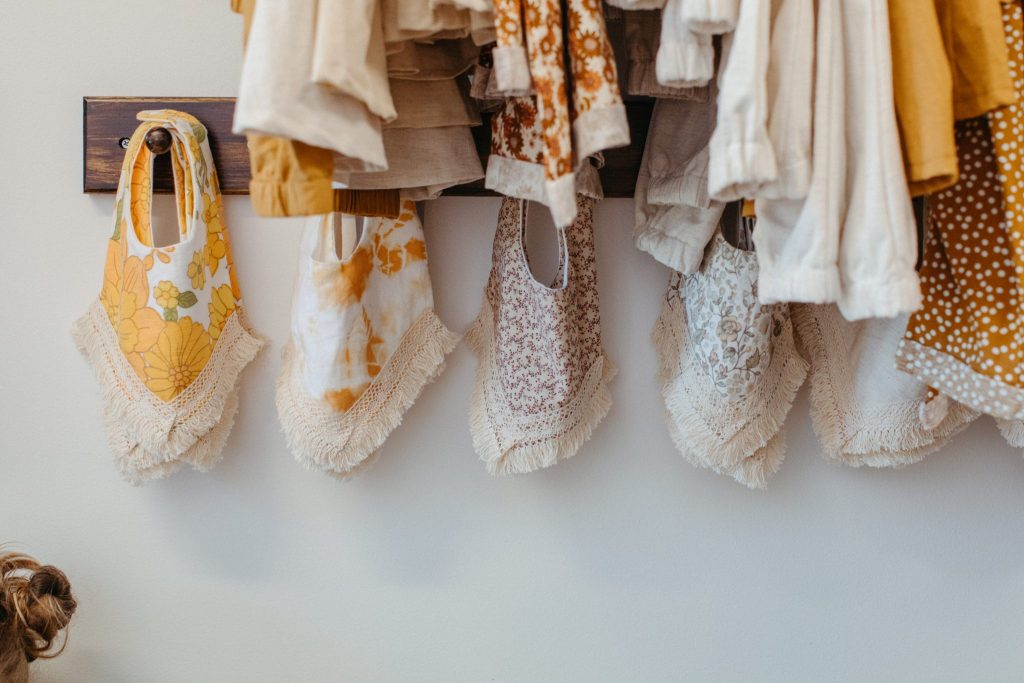 "In high school I studied fashion through TAFE but I never ever imagined I'd be making baby clothes. I volunteered at fashion week after high school and then I went on to do other jobs, so I never imagined I'd come back to it. I've always been a creative person. When I'm not sewing, I'm still making things with my hands."
"Initially I thought I'd be selling a lot of newborn baby clothes. But my biggest sellers are my sizes zero, one and two. I get a lot of requests for bigger sizes, so I've branched out to size four. I've added more pants and little peasant tops. I haven't removed anything from the range, I just keep adding designs and changing the fabric."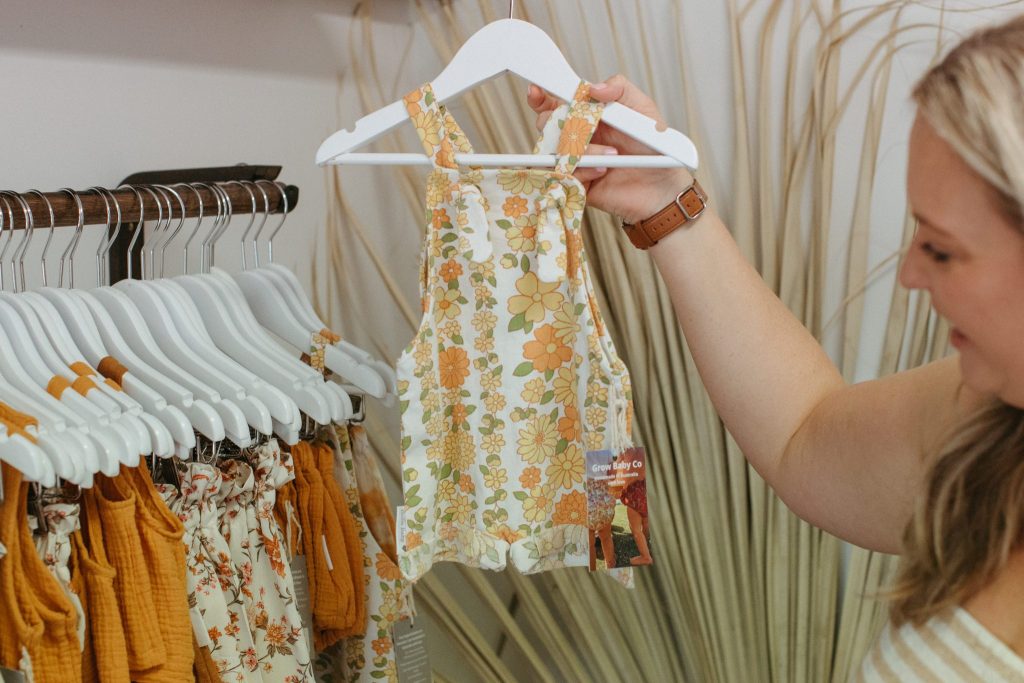 "I try to incorporate vintage fabrics now too. The vintage outfits are super popular! They get snapped up really quickly. With vintage fabrics, I generally only get to make one size of everything because it's only one batch of fabric – usually a sheet or a tablecloth or curtain. A lot of them are in fantastic condition!"
"In the last six months Amelia has started saying 'Mummy made this!' My husband Simon took her along to Coffs Central the other day because he had to buy pants for a wedding. They were coming down the escalator and Amelia pointed at my pop up and said, 'Mummy's shop!' She'd only been there twice before! So yes, the girls are definitely becoming aware of what I do."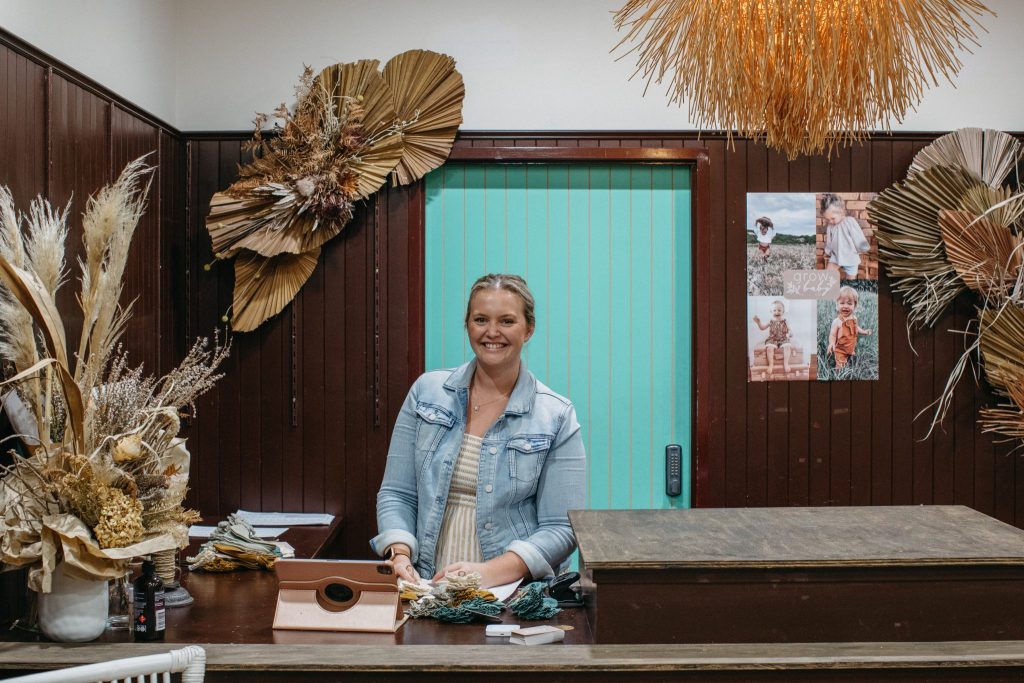 "The temporary store at Coffs Central was an opportunity I couldn't refuse. How could I say no?! I've always wanted a shop. Markets are fun but they're a lot of work. The shop allows me to create an experience for my customers. I sell online and still try to offer those customers an experience – I pop a tea bag, a thank-you note and some other little things in with their orders. But I really like the personal interactions."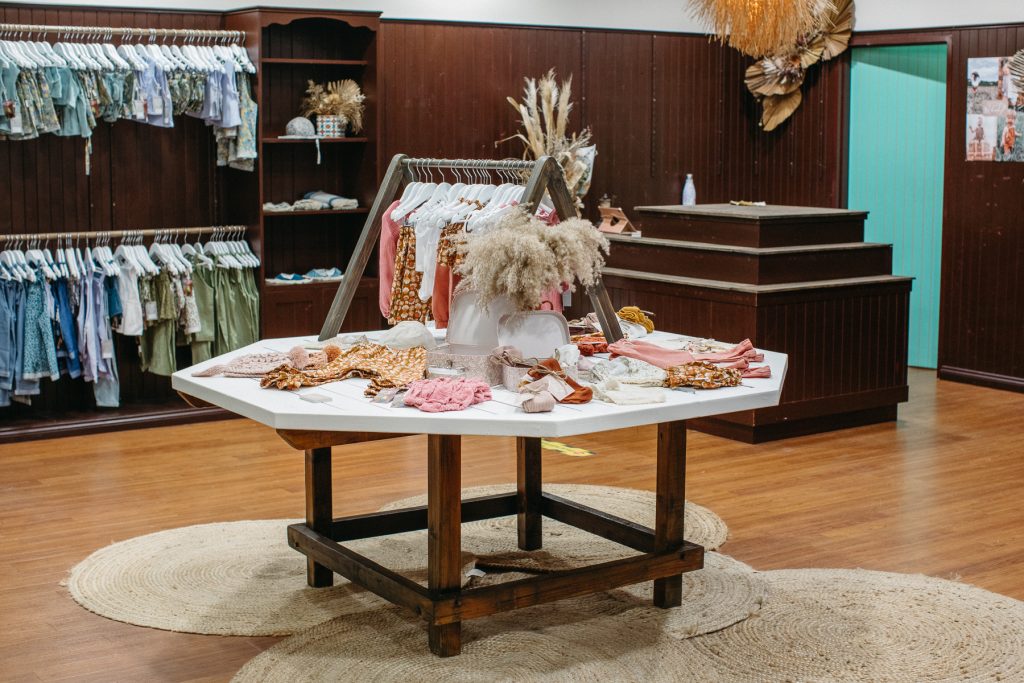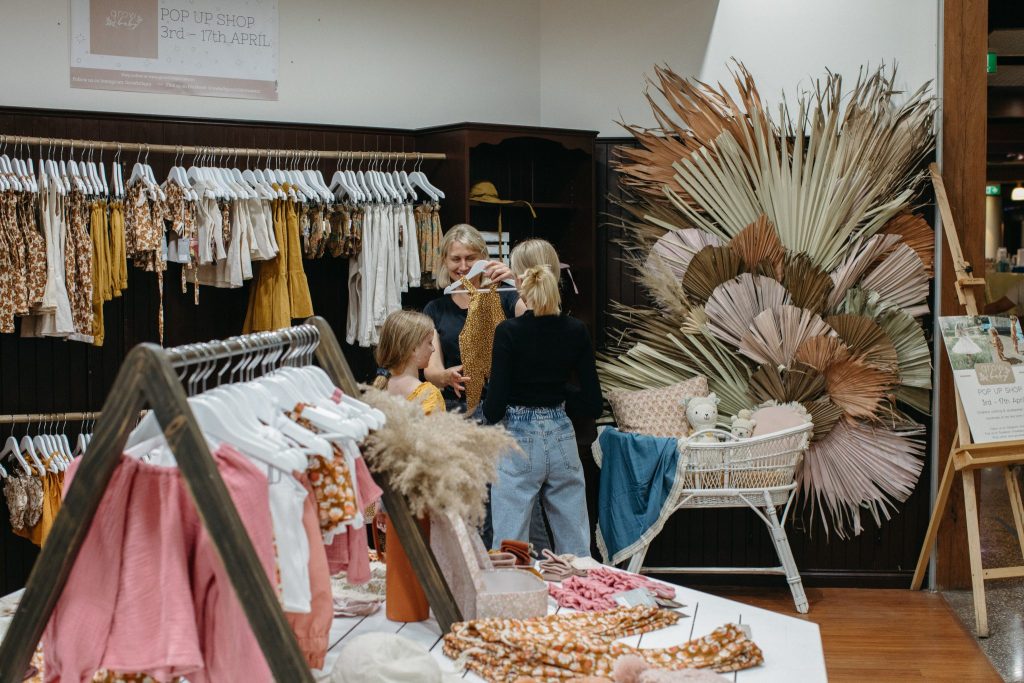 Visit Heather at Grow Baby Co. Coffs Central from April 3-17.