A Kaleidoscope of Creativity
When we interviewed maker Julie 'Jules' O'Donnell in January she said, "I am looking at developing a range that is more designed for adults – more like decorations and gift-based products."
Let Them Play Toys began when the former childhood educator saw the potential in trimmed tree branches. Jules explained her philosophy for learning through play. "The designs facilitate creativity and imagination. Open-ended play and the child's imagination will determine how play happens and what learning occurs."
Never Too Old to Learn
The wonder of discovery learning is writ large across her kaleidoscope, which opens to allow you to fill it with whatever treasures you desire. The set comes with a vial of colourful petals and dried fruit shavings that look like a flurry of fairy wings through the kaleidoscope glass. You could just as easily fill it with coloured sand, spices, glass or even insects! It is part of her new range.
Appropriately, her kaleidoscope is available as a limited edition from Coffs Central store Kaleidoscope. Despite having many Coffs Coast customers online, Jules says a lot don't even realise she lives and manufactures here. She joined Coffs Central's Kaleidoscope to connect with more local people and makers.
Tree Branches to Tree Views
Jules' process of making begins with camphor trees that need to be trimmed at properties around Coffs Harbour. Every branch is hand cut then collected, dried, heat treated and turned into a unique toy or gift. Jules and the team work with what nature has provided and fashion perfectly imperfect objects. She says that's what they want their customers to connect with.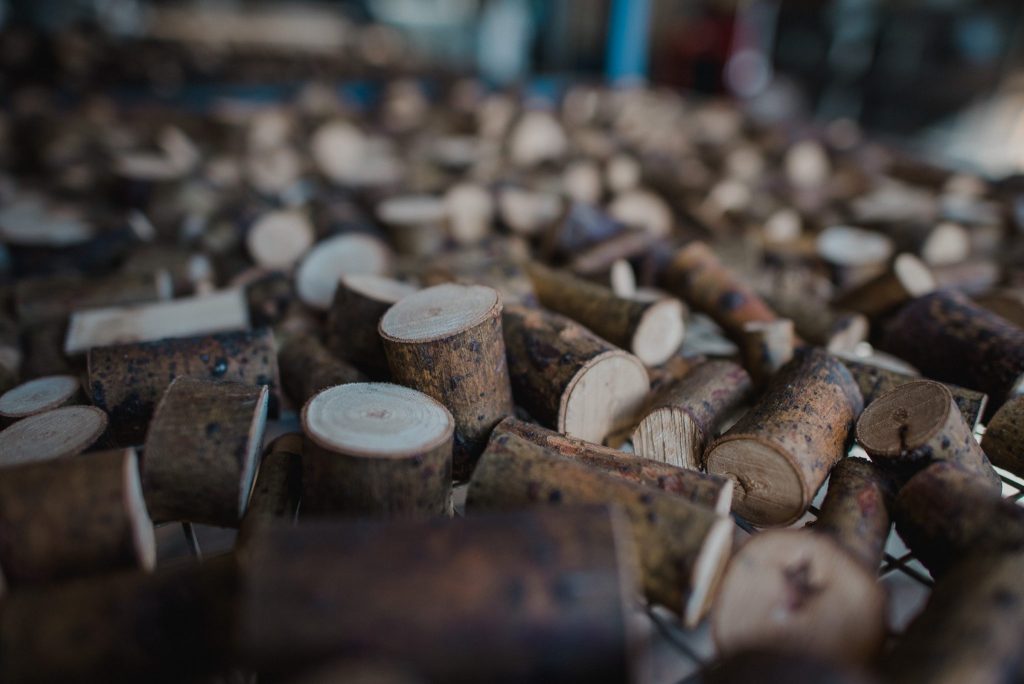 "The whole concept with everything we do is connecting to nature through play," Jules explains. "Our company aims to be as sustainable as possible which is why we use recycled cardboard boxes and biodegradable packaging, so we leave as close to zero footprint on our Earth as possible."
Jules' kaleidoscope proves that we are never to old to enjoy the wonder of discovery.
Visit Kaleidoscope at Coffs Central to see the latest range of handmade wooden toys. Follow Jules on Instagram to stay up to date with announcements and new releases.