A Day In The Life…Of A North Coast Wildlife Carer
In the new series A Day in the Life, Coastbeat meets local people who have unusual jobs or volunteer roles. Do you know someone who spends their days or nights doing something out of the ordinary? Let us know and we might just feature them!     
If you've ever come across an injured animal and called WIRES (Wildlife Information, Rescue and Education Service Inc) for assistance, you've probably wondered what happens next. Joan O'Shea is a licensed wildlife carer and active member of Clarence Valley WIRES. For more than 20 years she has volunteered to care for kangaroos, birds, lizards, turtles, frogs and possums around the clock as they recover from trauma, attacks and abandonment. Joan has answered calls for help in the early hours of the morning and woken up to feed 10 needy joeys multiple times through the night.
"I've felt a love for animals my whole life," Joan reflects as a young butcher bird outside her window sings its song. "My mother was very kind to animals so perhaps I got it from her."
Before her local WIRES branch was up and running, Joan had a friend who worked for National Parks who would bring animals in need of care to her. When the organisation was established, she joined and began to help with animal rescues. Joan explains that once collected, the creatures are taken to local vets who assess their injuries and determine whether or not they can be rehabilitated.
"If it's a kangaroo with a broken leg, that's not good news; you can't put it in plaster," she says. "The young kangaroo I currently have, Sammy, had a nasty wound on his leg but it's healing well."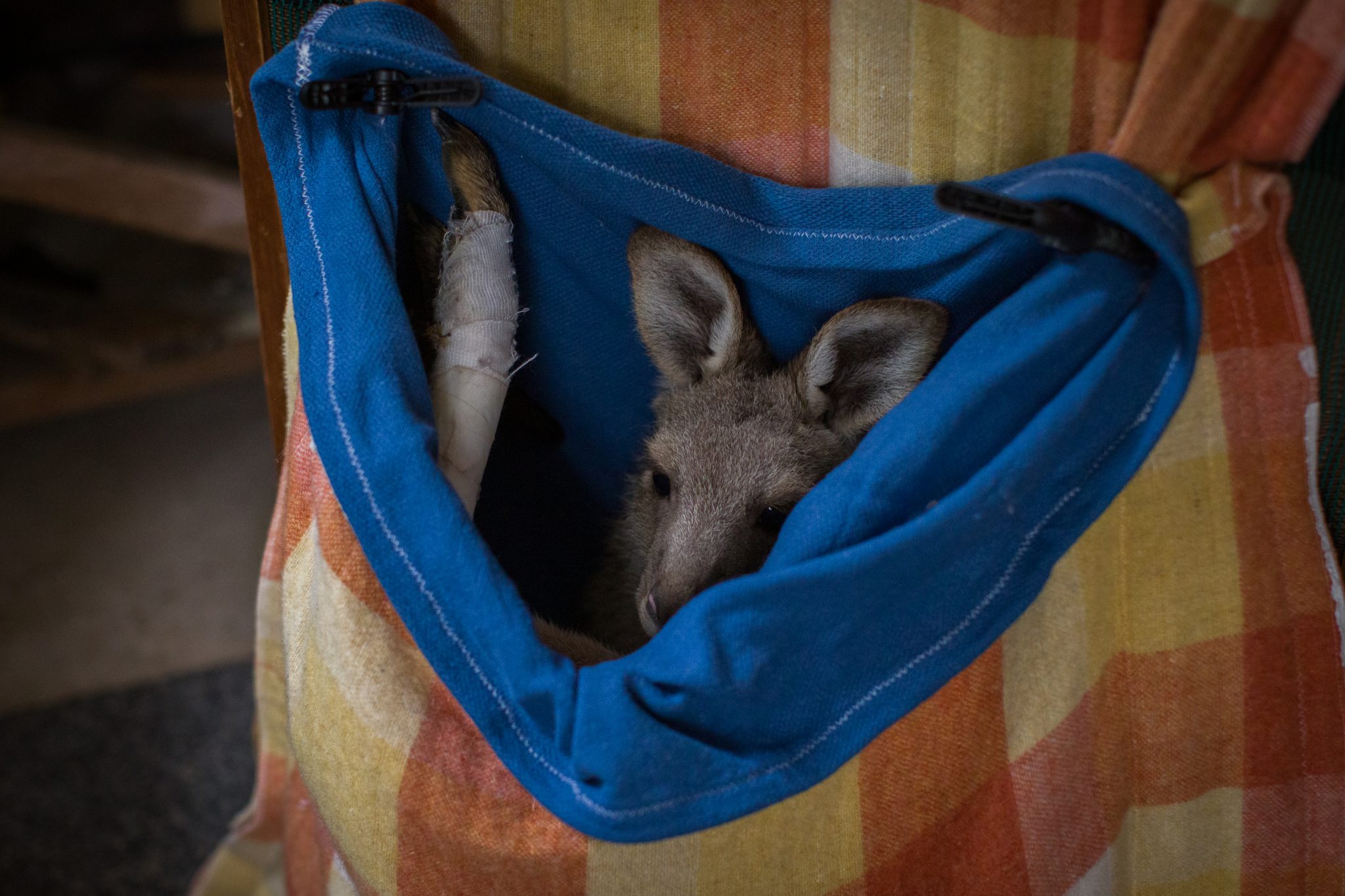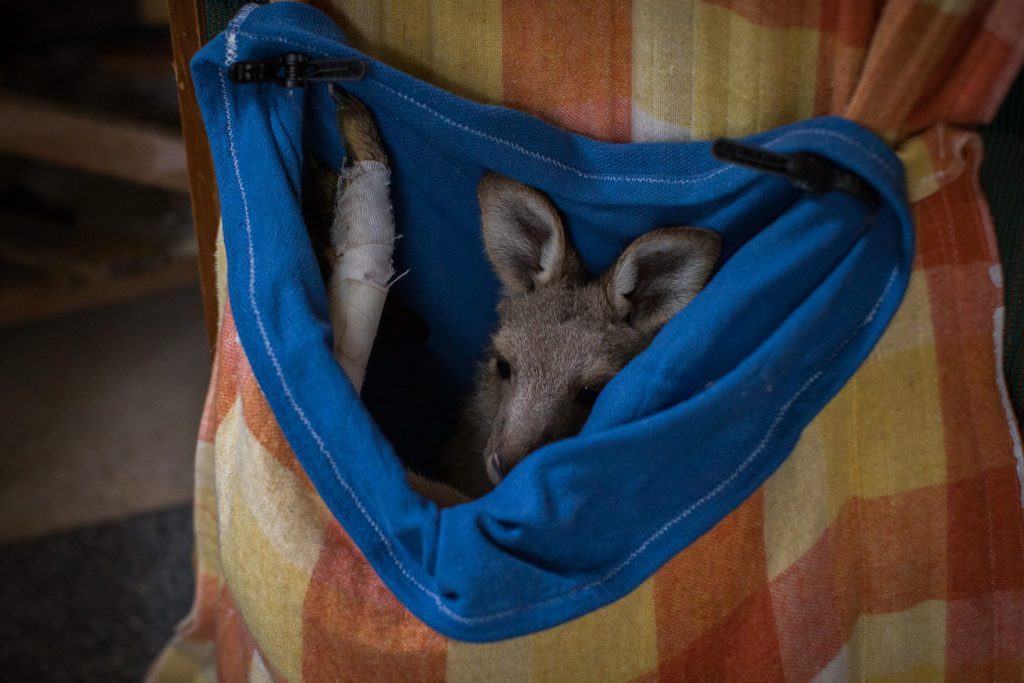 "The vets in our network are very supportive and cover the cost of consultations and x-rays," Joan continues. "But I pay for the necessary medication."
WIRES reimburse members who pay for medication, but Joan is happy to use her own money as a way of giving back to the animals. Impressive as that is, her generosity extends far beyond vet bills.
"Caring for wildlife requires patience, passion and commitment," Joan says. "All of my days revolve around feeding the animals, cleaning them and attending to their various wounds."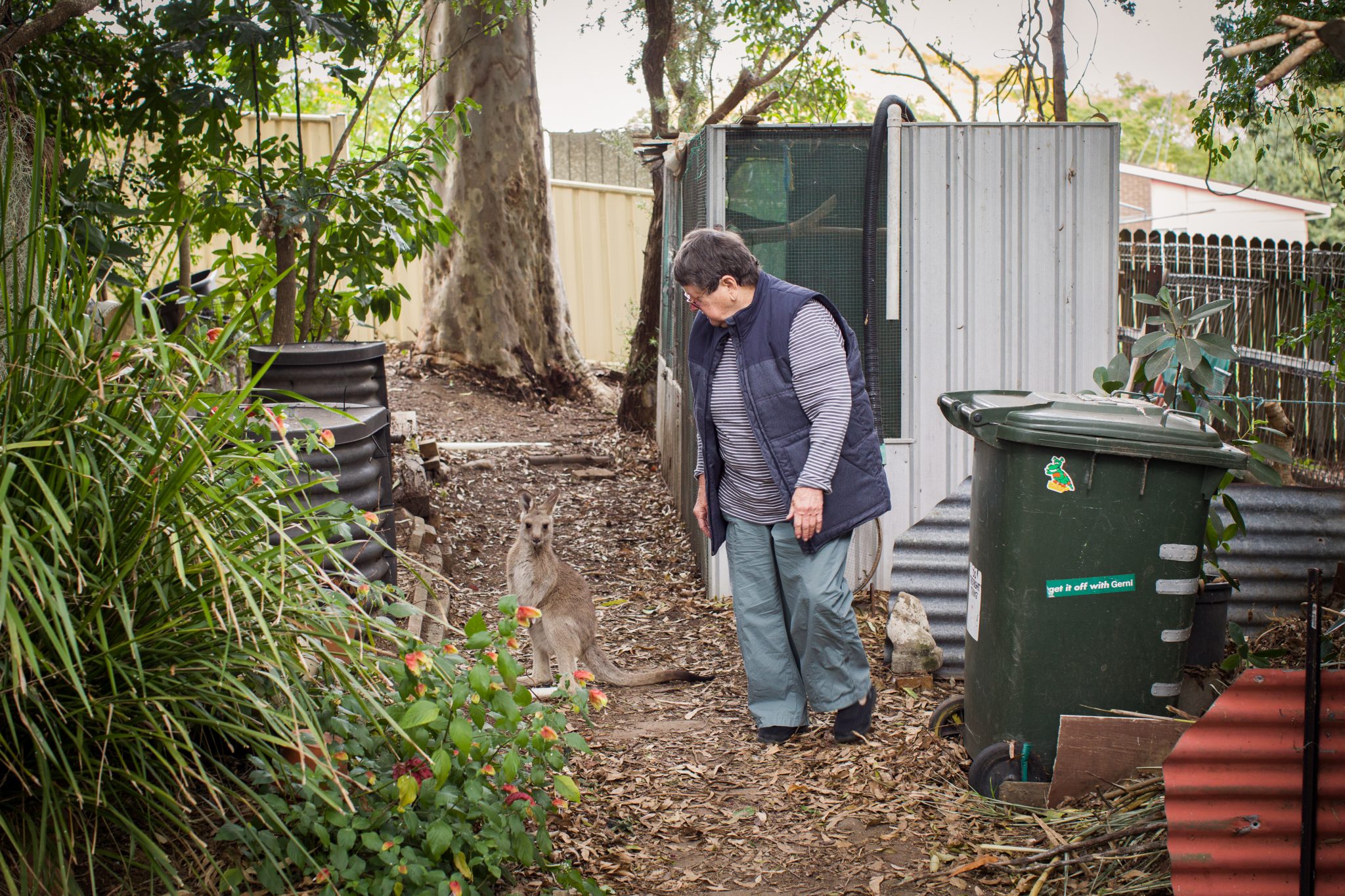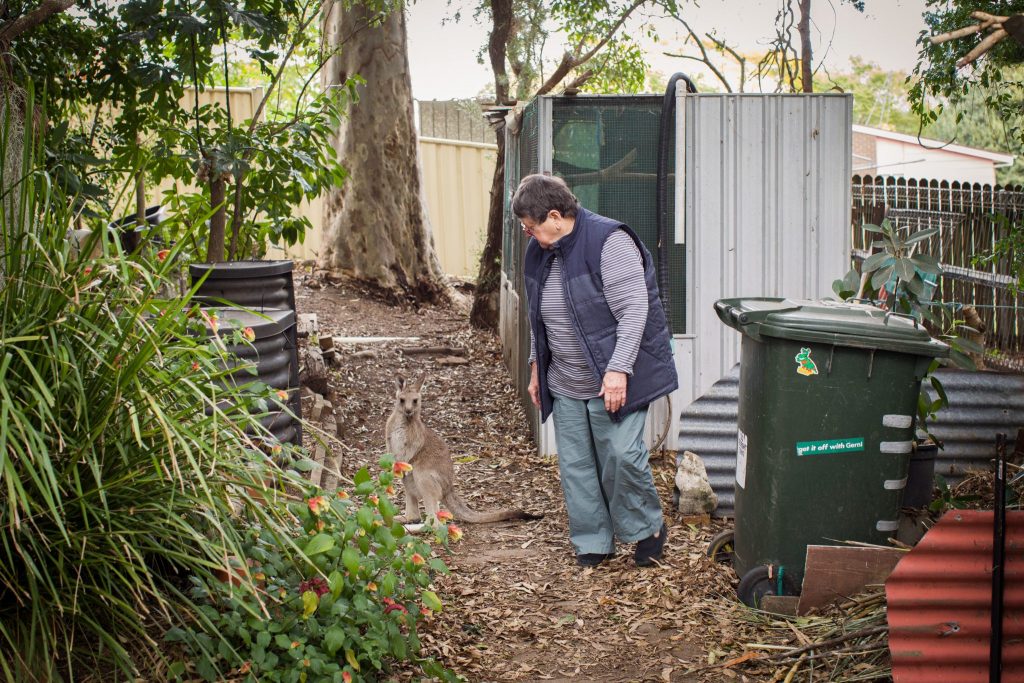 Once the wildlife in Joan's care have grown or healed, they're either sent to another WIRES carer for the next stage of rehabilitation or released back into their original habitat.
"It's important to remember where an animal was found because we try to take them back to that same area," she explains. "Kangaroos have their local troop and birds stick together too; some aren't very nice to intruders!"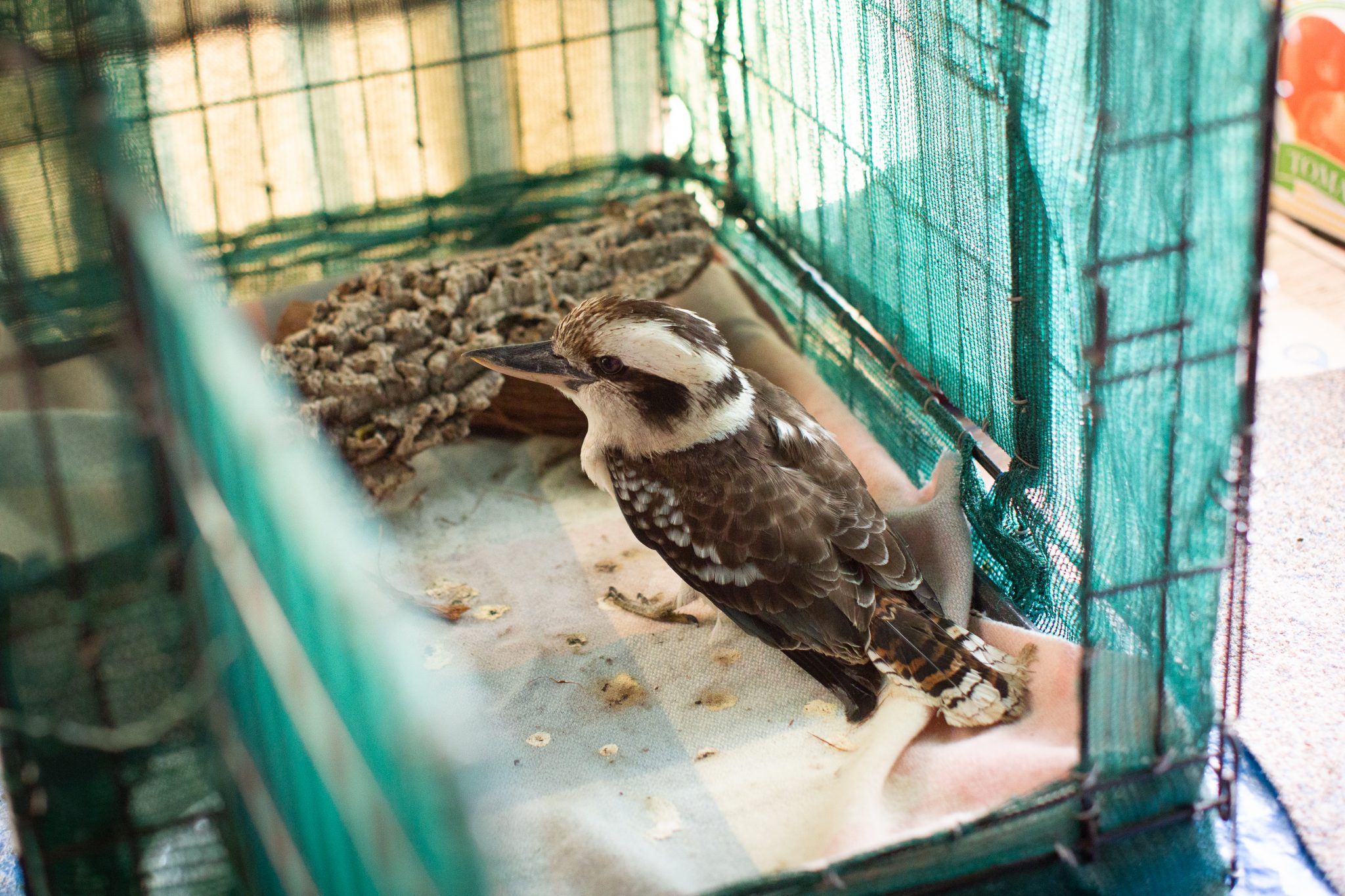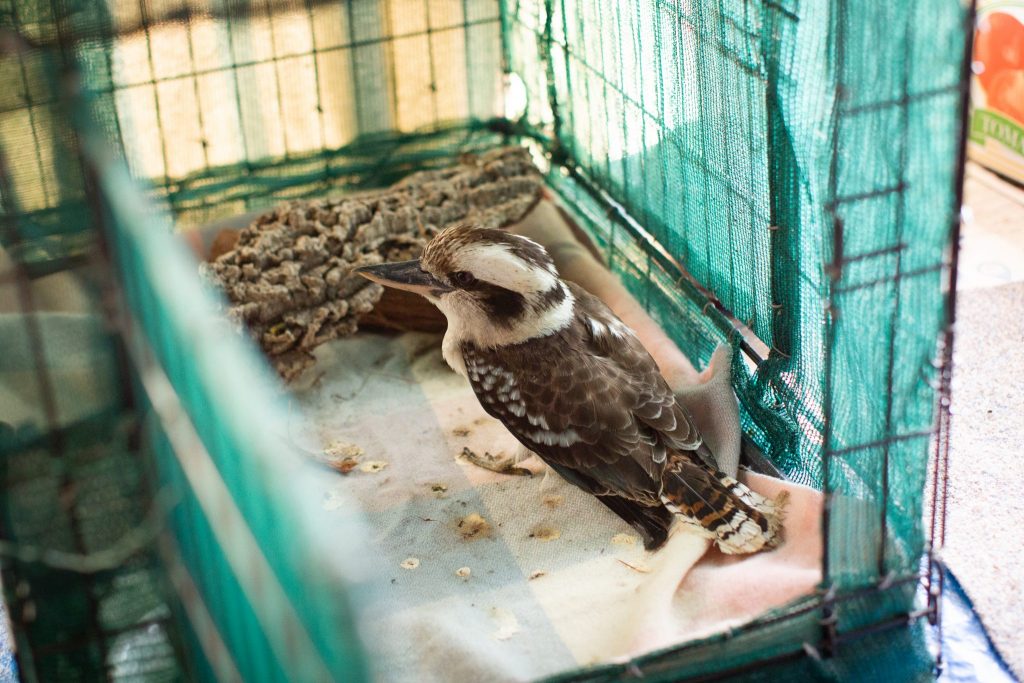 Joan says that the most rewarding part of her role is seeing animals progress to the point where they can return to their homes in the bush. She admits it's hard to let go but knows they belong in the wild. Watching Joan carefully remove a joey from a "pouch" she has sewn herself and gently reassure it, it's clear that she treats the animals with genuine love and tenderness.
"The creatures we care for don't have a choice but we have choices so we should always be kind to them," she smiles as she adjusts the tiny joey's heat pad. "We could all use a little more kindness."
Read about plans for a dedicated Wildlife Hospital in Byron Bay here.
Latest Posts