A Celebration of Success – The Regional Tourism Awards
Across NSW, the tourism industry is a major contributor to local economies.
In fact, on the Coffs Coast alone, the tourism and hospitality industries account for more than 12% of jobs. For many young people, these sectors are where they commence their working life.
On July 25 the most important annual event on the North Coast tourism industry's calendar, The Regional Tourism Awards, will be hosted by Destination Coffs Coast. The event will be held at Opal Cove Resort in Coffs Harbour.
The awards acknowledge excellence in tourism for the region with nominations coming from The Great Lakes in the south to the Tweed Coast in the north.
Winners of the Regional Tourism Awards become automatic finalists in the NSW State Tourism Awards and if successful at that level, go onto the National Tourism Awards.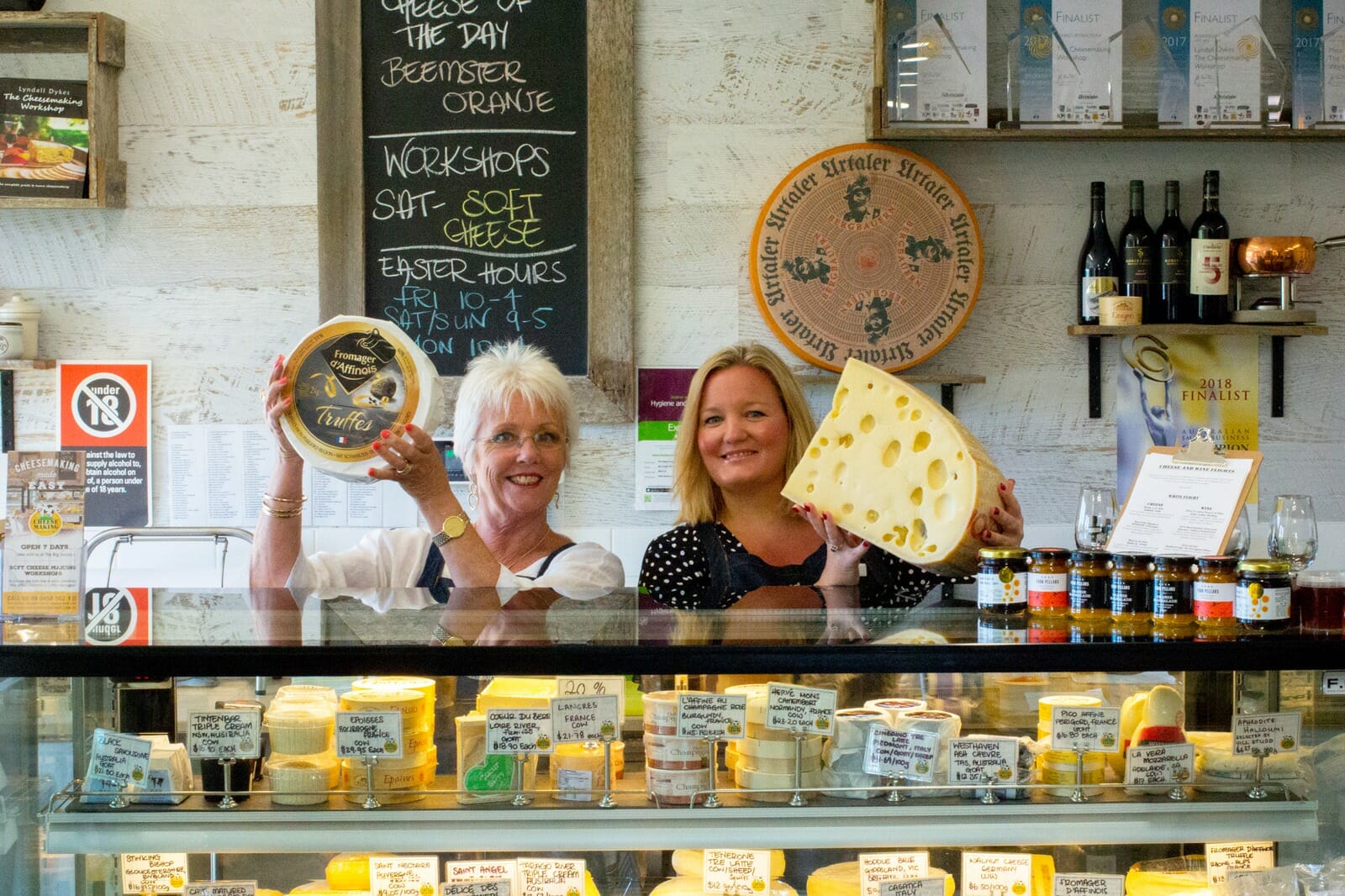 Lyndall and Mel from the Cheesemaking Workshop are excited to enter the 2018 awards
As well as celebrating the success of the award winners, a full day of inspiring and interesting speakers has been planned. The Tourism Symposium will be held at Pacific Bay Resort, followed by the awards later in the evening.
This event is a fantastic opportunity for tourism organisations and individuals to gain insight into the industry, network with other businesses and workshop ideas for promoting tourism within the region.
The day-long Symposium and Awards evening are not-to-be-missed opportunities. Everyone involved in tourism and related businesses on the North Coast is encouraged to attend.
For all bookings and to see the full program go to coffscoast.com.au/regional-tourism-awards