6th Annual Clarence Valley Muster
October 22-28, 2018.
A silver lining can come in any shape. In the pretty riverside town of Ulmarra in the Clarence Valley, the silver lining came in the form of the Clarence Valley Muster.
'We had floods here three years running and what amazed me was how the community pulled together to help each other through a very difficult time," says Wendy Gordon, one of the Muster's founders. "I'd just moved to Ulmarra from the Gold Coast. After surviving the third year the whole family sat down in the kitchen to discuss how we could pay back to the community. We thought we should do what we know best and that's entertainment."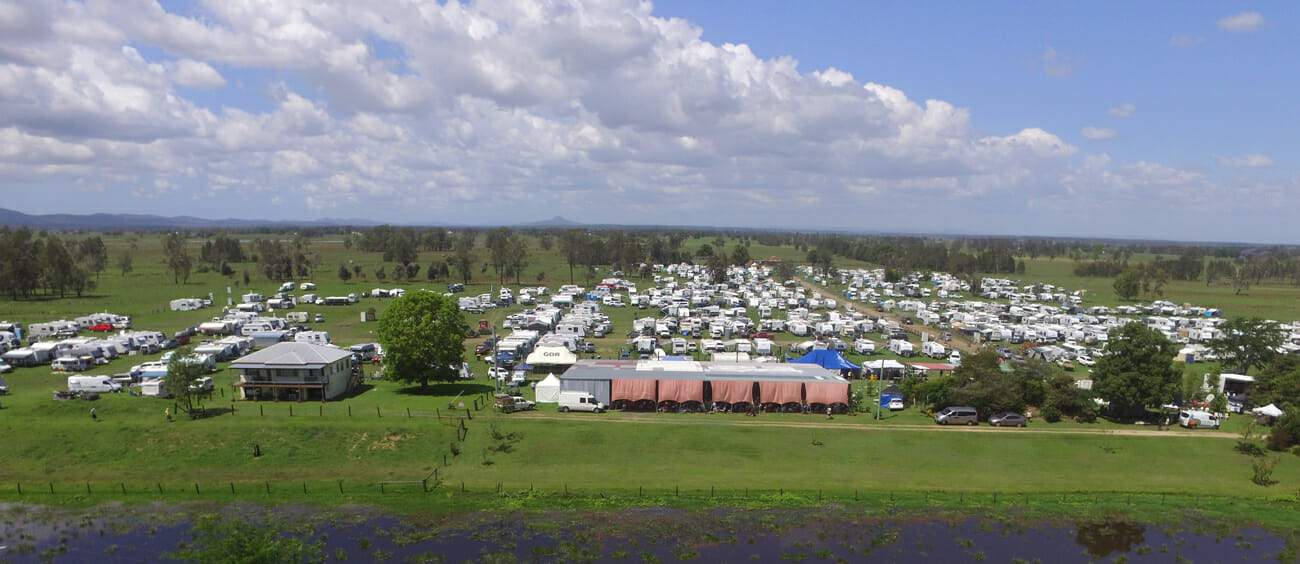 So, the Clarence Valley Country Muster was born. Wendy's ex-husband and best friend is Terry Gordon, OAM, legendary country music entertainer, and all their mates are musos. Terry books the acts, Wendy does the marketing, her sister Kerry Flanagan does the food and her brother-in-law Ken Watters handles on the ground logistics.
It's a family affair, but it's no small event. From the first audience of 115 campers in 2013, the Muster has grown.
"We've sold tickets for 600 caravans so far," says Wendy, "and I expect to get another 100 or so from the Kempsey Muster the week before. I like to cap attendance at 1,000, just to keep the whole show intimate."
Wendy's property Alkira Park is five kilometres out of Ulmarra. Bought as a quiet country retreat, for the muster it turns into a bustling town, with all of the streets named after country artists.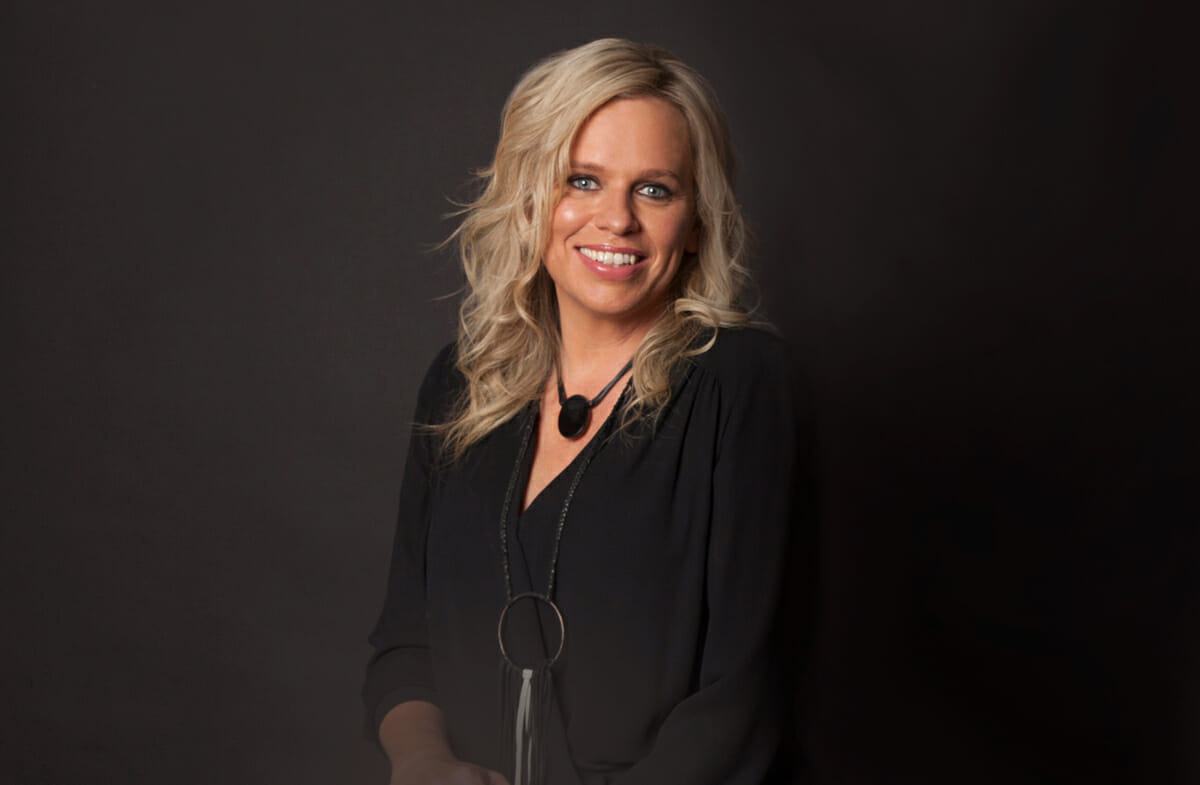 Beccy Cole
"I've reserved a spot for you on Beccy Cole Street," she tells me, over the phone.
"Does that mean I get to meet Beccy Cole?" I ask, tongue in cheek.
"You might get lucky," Wendy replies. "Beccy is our headline act."
Exciting stuff! Beccy Cole is renowned for electrifying live performances and she will be ending her epic Aussie Road Crew National Tour at the Clarence Valley Muster, showcasing her new album Lioness.
Also appearing is Australian country icon Digger Revell, along with a huge program of performers from all over Australia: Wayne Horsburgh, Col Finley, Kiara Rodrigues, Charmaine Pout, Samantha Bellamy, Ray Pratley, Owen Blundell, Terry Gordon, Jeff Brown, Justin Standley, Craig Giles, John and Christine Smith, Dale Duncan, Graeme Hugo, Laura Downing, Lindsay Waddington, Anthony Baxter and many more.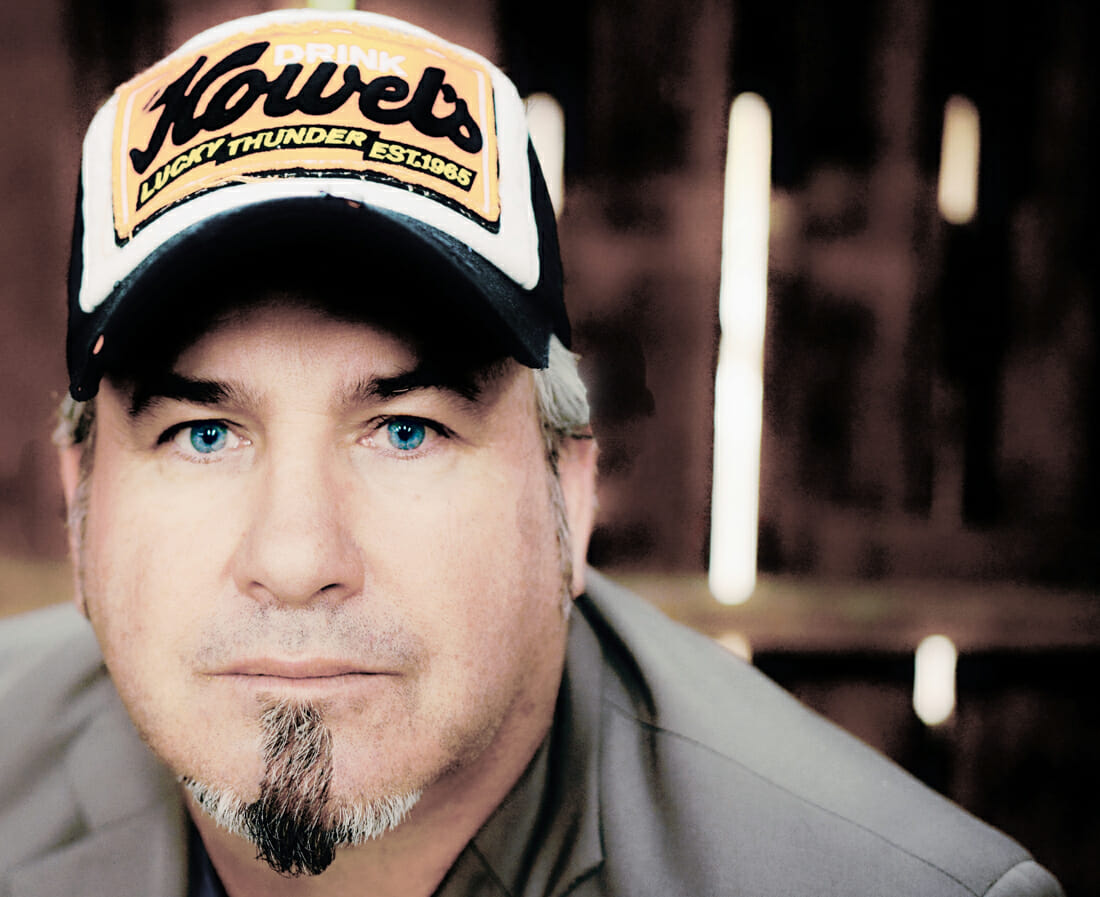 Col Finley
There will be market stores, fabulous food, locally brewed coffee, plenty of walk-up opportunities for budding stars, bush poetry and even a working blacksmith, keeping it all down to earth. Kross Kut Records are offering a prize package for the best walk-up act, valued at $2000, with the winner getting a spot in the 2019 Muster line-up.
Community aid is still the main cause of the Muster, but it's drought, not flood this year. The Clarence Valley Muster is fundraising for the farmers in need, with the help of the extended community. There will be an auction of items handcrafted by the onsite blacksmiths, with all proceeds going to the drought relief and to help the Westpac Helicopter.
So, go beat the drum at the 6th Annual Clarence Valley Muster, Coastbeaters. Shake a leg for the farmers and get down to some serious country fun.
To secure your place at the 2018 event,
visit www.cvcmuster.com.au or phone Wendy on 0432 741 947.