Travel Tales by Flight Centre Coffs Harbour
Ever wondered how well-travelled your local consultant is? Curious as to when they get the chance to switch time at the desk making plans for other people for their own fabulous adventures? We chat to the lovely Coffs Harbour based, Jordan Haase from Flight Centre who makes us want to grab the suitcase and explore….
Coastbeat: Jordan, tell us of your best travel experiences to date?
Jordan Haase: This is a difficult question to answer because for me it's not just about the destination but the encounters you have somewhere and the people you experience a place with. Being an Au Pair (Nanny) in Spain was a personal favourite of mine, not just because I got to see various parts of the country over an extended period of time but because I got such a sense of how locals live.
For me, embracing a culture by immersing myself in it is definitely a very special way to visit a destination. The Spanish tend to have vibrant personalities, they love spending time together outside, laughing, eating tapas and drinking cerveza as a family unit. They have wild, crazy fiestas for multiple holidays and festivals scattered throughout the year, and more importantly, afternoon siestas are totally acceptable! And of course, who doesn't love the chance to pop over to Paris for a romantic weekend or have a short ski holiday in the Alps?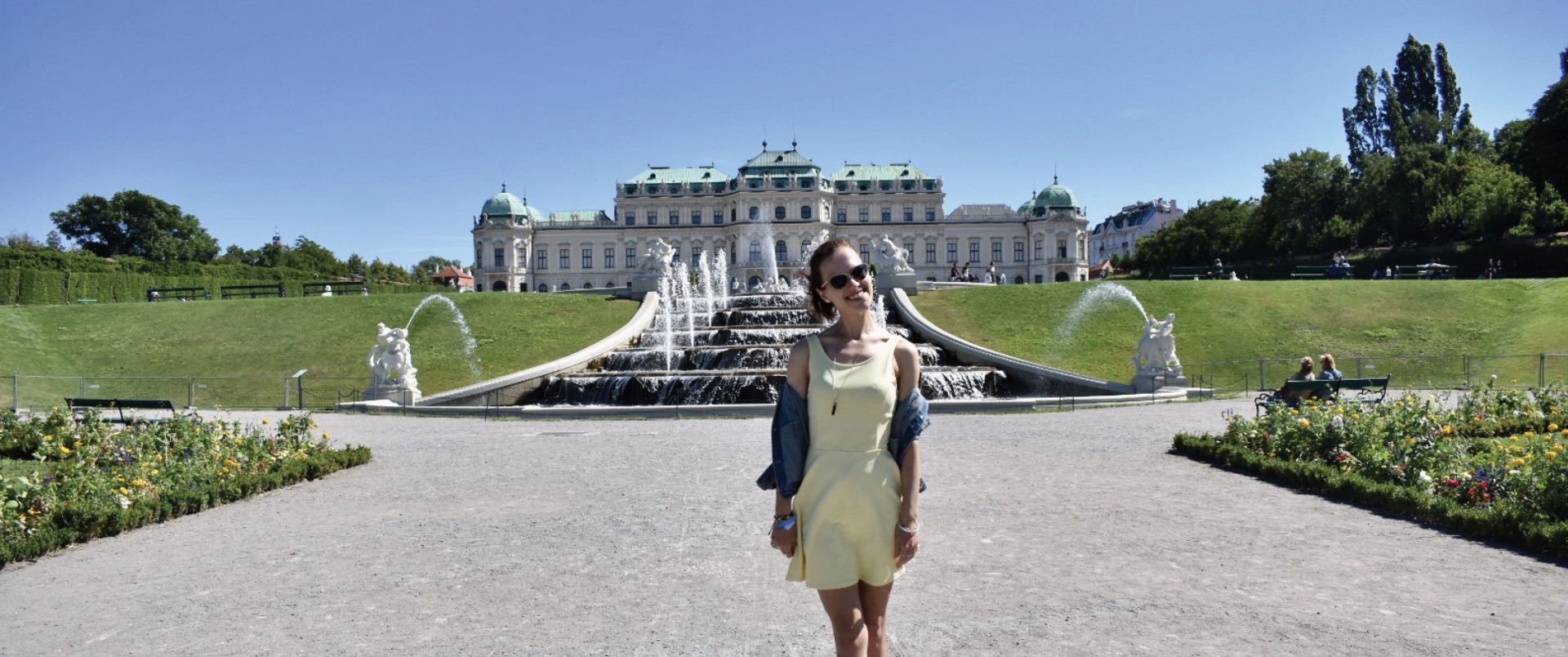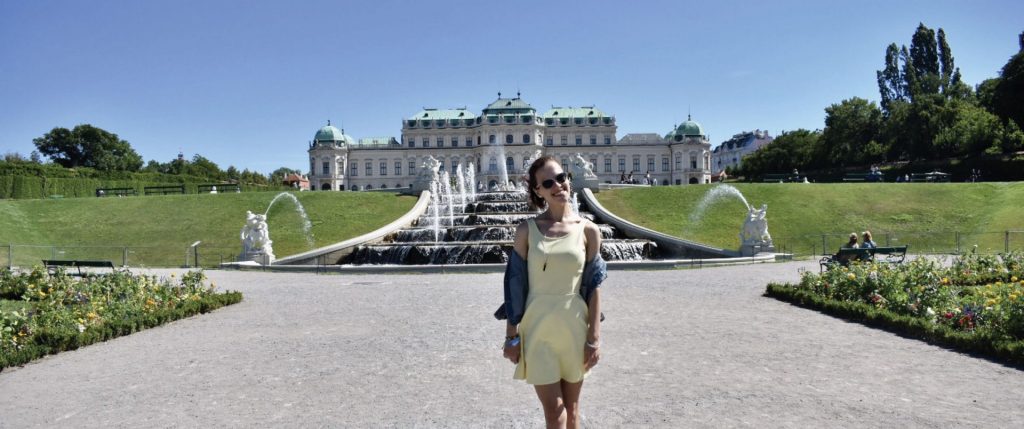 Jordan at Vienna's Belvedere Palace
Cb: Worst travel experience to date?
JH: Fortunately I haven't been faced with too many scary things whilst travelling which is surprising considering my naivety in setting out alone to Europe in my teenage years.
When you do have a bad travel experience, you certainly learn from it! For example, never again will I have my purse open on La Rambla in Barcelona for speedy fingers to dip into whilst I attempt to find a 10 euro-cent piece for the old lady selling flowers (who is most certainly in on the pick-pocketing venture). And never again will I take my hand off my suitcase when purchasing a train ticket in Athens, only for it to disappear without a trace within a 10-second window! There are no bad travel experiences for me, just lessons (like making sure I have fully comprehensive travel insurance!)
Cb: Handy hints for packing? Or avoiding jetlag?
JH: Lists, lists, and more lists! I like to keep an easily accessible "note" open in my phone so if I have a fleeting thought (e.g. "I must remember to buy an international charging adapter," or "I can't forget to grab some sleeping tablets for that long-haul red-eye flight!") I'll write it down so that by the time the trip comes around, I have a very comprehensive checklist.
My biggest tip for avoiding jetlag is the refusal to nap upon arrival. If you're absolutely exhausted and you've arrived on a morning flight, STAY AWAKE. Fight it! Try and make it through to at least 7pm before hitting the sack. It makes the adjustment period much smoother and your body will thank you for it the next day. If you simply must nap, keep it under two hours to avoid ruining your body clock's ability to adapt. This has worked wonders for me on multiple occasions and I recovered in no time at all.
Cb: What never compares to home?
JH: Mum's home-cooked meals and sleeping in my own bed! Also, I haven't found coffee to be comparable to Australia – unless you're in Italy of course.
Cb: Preferred way to travel – air, road, rail, sea, other?
JH: I do like to keep it varied. The flexibility of self-drive is enjoyable and cost-effective, especially if travelling with friends who are willing to share the driving. Rail is a fantastic opportunity to give the scenery your full attention, although it does keep you to a schedule. If I'm on a tight schedule and want to fit a little too much into my itinerary, I consider flying to be the best option. You can fully maximise your time at the destination by reducing the travel time and if booked in advance it can be super affordable!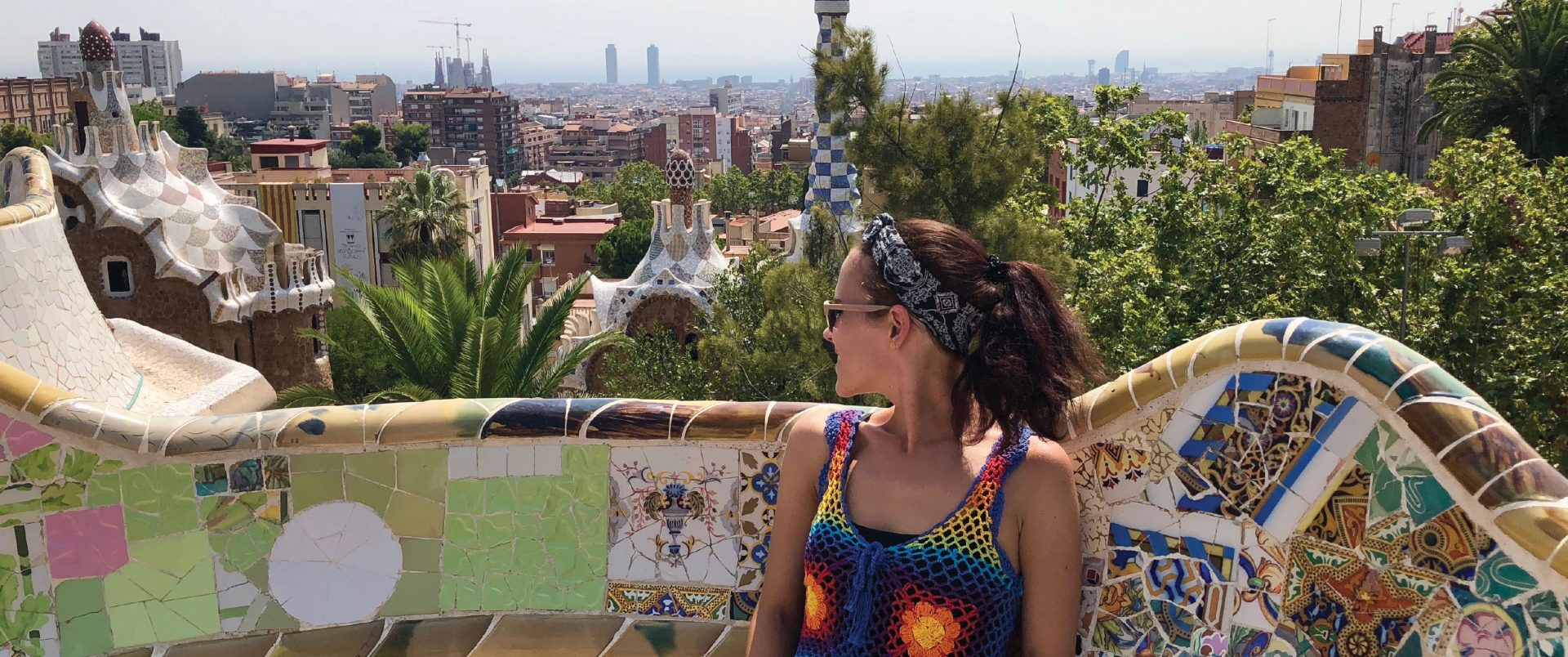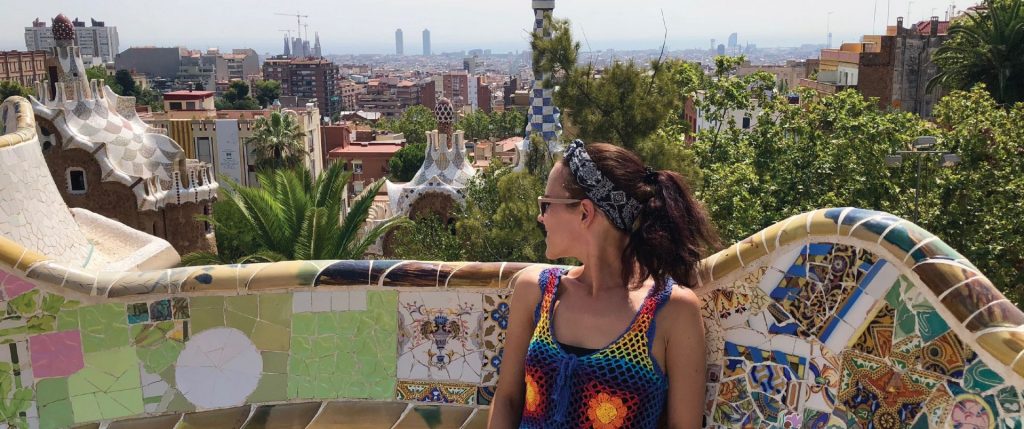 Jordan taking in the work of architect Antoni Gaudi in Barcelona

Cb: Five-star, back to basics or somewhere in between?
JH: If I was to go to a large European city like Amsterdam, London or Zurich, the likelihood of my booking a private room in a centrally located hostel is much greater than opting for a night in a 3-star property on the outskirts of town. It's a trade for me; I like to travel for a longer period of time more than I need my creature comforts. I also spend more time out of my room than in it, so if it has privacy, cleanliness, and location, it will meet my standards and expectations.
Alternatively, if I was to go to Thailand or Indonesia, I'd be more than happy to splurge a little, since you are getting absolute 5-star luxury for a 3-star price. Where else can I enjoy that kind of high-end experience for such an awesome price?
 Cb: Where to next?
JH: My next trip in August is shaping up to be a good one. New destinations include some self-drive explorations in Iceland, cruisy island hopping throughout Croatia, a visit to the sombre Auschwitz concentration camp in Poland and several days exploring Stockholm in Sweden. For the first time I'm also going to experience La Tomatina – the tomato throwing festival in Valencia, the Sziget music festival in Budapest, ride a gondola in Venice and stay on the delightful Amalfi Coast!
 Cb: Bucket list travel destinations?
JH: Even though I still feel like I have a vast amount of Europe to cover, South America and Africa are calling to me. I'm sure exploring these continents is going to be such a new and different experience and I can't wait to broaden my horizons and see a variety of new countries and cultures in the process.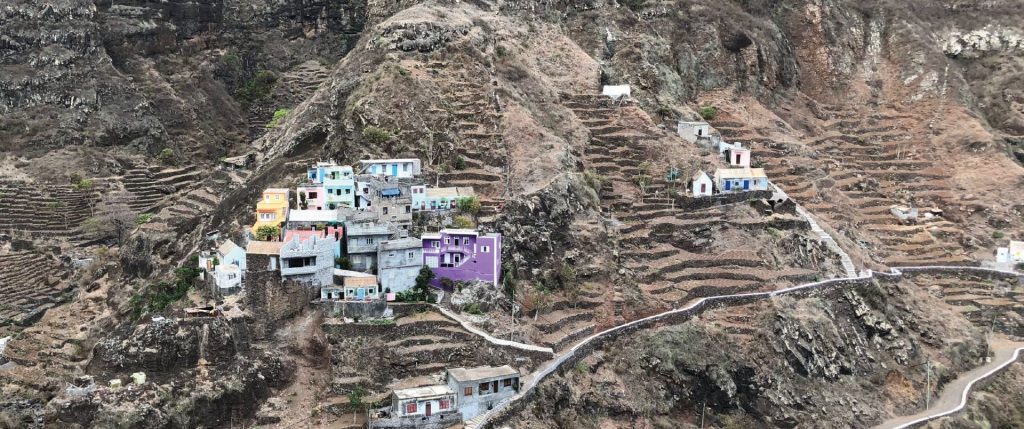 Another image from Santa Antao  – an island of Cape Verde
Cb: Do you have a specific area of expertise?
JH: I am confident talking about Europe in depth as this upcoming trip will be my fifth visit, at the ripe old age of 22. Spain and Switzerland would have to be my specialty as I have spent months and months at a time in both countries over several trips.
Has Jordan's passion for travel got you thinking about a trip of your own? See Jordan at Flight Centre in Coffs Central or alternatively contact her on (02) 6658 0587 or by email @ jordan.haase@flightcentre.com.au