Rudi Mentges
Cb: You were born and raised in Germany. When did you move to Australia?
We came to Australia to visit a friend in 1985. He was living in a little town called Marlee and we'd do our shopping in Wingham and Taree. I was about 35 years old at the time and it was my first ever holiday. During that trip we decided we would come back for good which we did, five years later.
Cb: Butchery is the family tradition – your family has been in the business for more than 750 years. Is that why you're so passionate about what you do?
Yes, just like my Dad and Grandad, you could say I have sausages in my blood (laughs). It really is ingrained in me. I've grown up with it, it's what we always did. Even before school we would help peel onions and prepare things. I love it.
Cb: Do you consider yourself a German or an Aussie?
What is the Australian way? Is it throwing sausages on the barbie or lazing on the beach? It is such a multicultural country, that's why we love it, so I like to think I'm a bit of both.
Cb: What are your best-sellers and favourites to prepare?
Our Cheese Kransky is always popular and when we came to Australia we also created the Chilli Cheese Kransky. People love the sweet and spicy mix.
Cb: What sets you apart from other butcheries and continental shops?
We are master butchers who work tirelessly to pass on our knowledge to the next generation; many of our recipes and methods are traditional and have been passed down from generation to generation.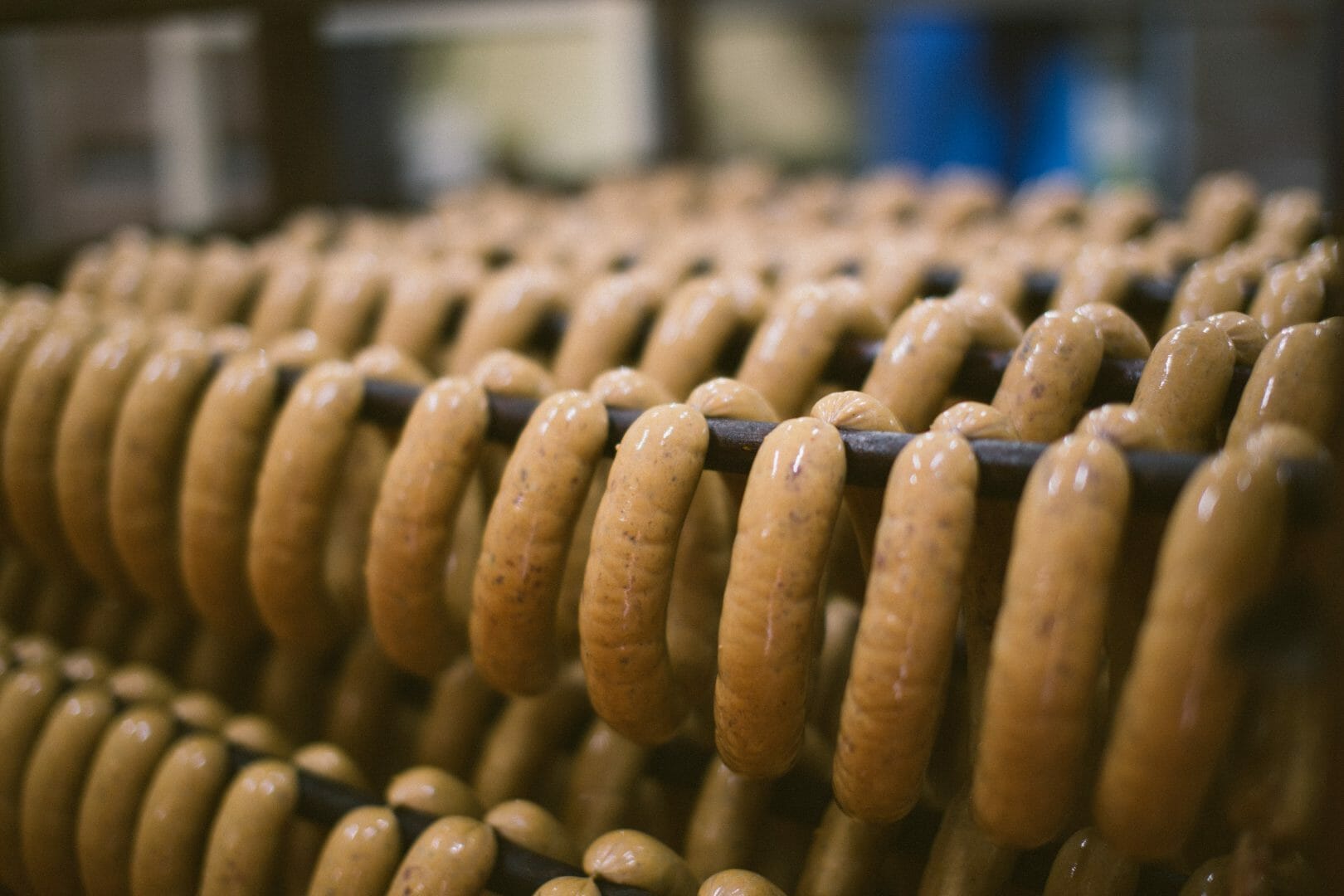 Cb: What do you love most about life on the North Coast?
A friend had recommended we migrate here and we've never regretted taking that advice. It's not too hot, not too cold, we have everything we need here; it's just fantastic.
Cb: What is a motto you live by?
If you have a gift, make yourself and others happy by giving it.

Cb: What's something not many people know about you?
The colour of my underpants? (laughs). No, really, not many know that I love to teach from the Bible.
Cb: Any advice you'd give your younger self?
Be obedient. I gave my mother a few headaches when I was younger. I'd like to say, if people are older and more experienced they usually know a bit more than you do.
For more information head over to www.mentgesmeats.com.au/