Recipe: Mexican Pulled Pork
Pulled pork is such a delight to eat and so easy to make! After remembering I had a frozen pork shoulder in the freezer – and my last failure at good crackling – I thought I'd try something you can't stuff up. Craving the flavours of Mexico from my visit six years ago, I set about making this divine dish.
This recipe has many great features, its preparation is quick, most of the ingredients can be substituted or adjusted, and there is a huge margin for error, if it's not ready simply put it back on the heat. The general principle is that the pork is slow cooked in a liquid. The recipe below yielded fantastic results but if you wish to swap the orange juice for beer, or any other liquid, that would give the meat a different flavour.
Once you've made this you'll want to make it again as it's very easy, freezes well and is great bang for your buck.

Cook: up to 4 hours in the oven or at least 8 hours in a slow cooker

Have fresh groceries from Fresco delivered to your door! Order here.
Ingredients
• 1 tbsp vegetable oil
• 1 onion
• 3 garlic cloves
• 2kg pork shoulder skin off (if it has the skin you can remove it and make cracking separately)
• Spice rub of paprika, dried oregano, salt, pepper, cumin, allspice, cayenne pepper, and cloves – or whatever your favourites are
• Juice of 3 oranges
• 1 lime
• 1 400gm tin of diced tomatoes
• sugar or honey
Method
If the pork has skin then you will need to remove it using a sharp knife, you can salt the skin and set it aside to be made into crackling.
Step 1
If using oven, preheat to 140-150 ⁰C
Step 2
Heat the oil in a large ovensafe pan (with lid) on medium heat on the stove (or in slow cooker). Dice onions and garlic and saute in oil until soft, stirring frequently
Step 3
Wash and dry the pork then rub the spice mix all over the outside and place on top of the onions and garlic. (Ideally use whole spices freshly ground in a pestle and mortar or coffee grinder, otherwise whole spices will do)
Step 4
Add orange juice, tomato paste and honey or sugar to taste
At this point feel free to experiment. You could add extra tomatoes, capsicum, or an alternative liquid like chicken or vegetable stock. It's hard to go wrong with this recipe just make sure the dish is balanced and not too salty or sweet.
Step 5
After 3.5-4 hours (in oven) or 8 hours (in slow cooker) check that the pork can be pulled apart easily with a fork. If not, continue cooking.
Step 6
Reduce the cooking sauce till it thickens in consistency, at this stage you also have the option of sieving the cooking liquid to remove any solids – the onion will be soft and tasty but if you don't want the texture then you can take it out.
Step 7
Heat some butter or oil in a separate pan and fry the pulled pork to brown it slightly, before adding the reduced sauce to finish your dish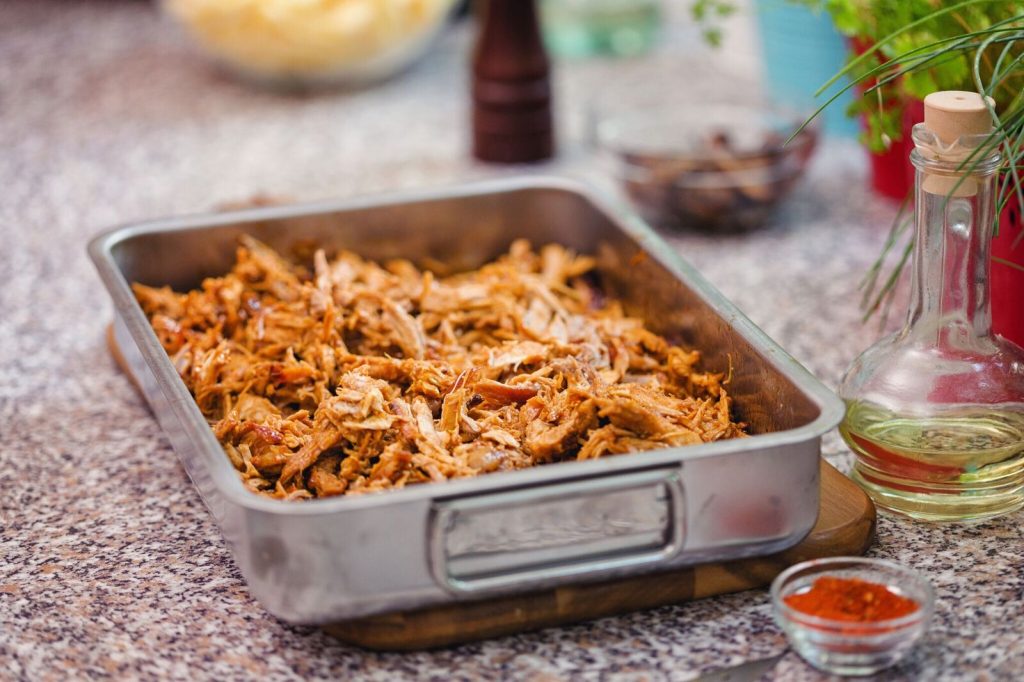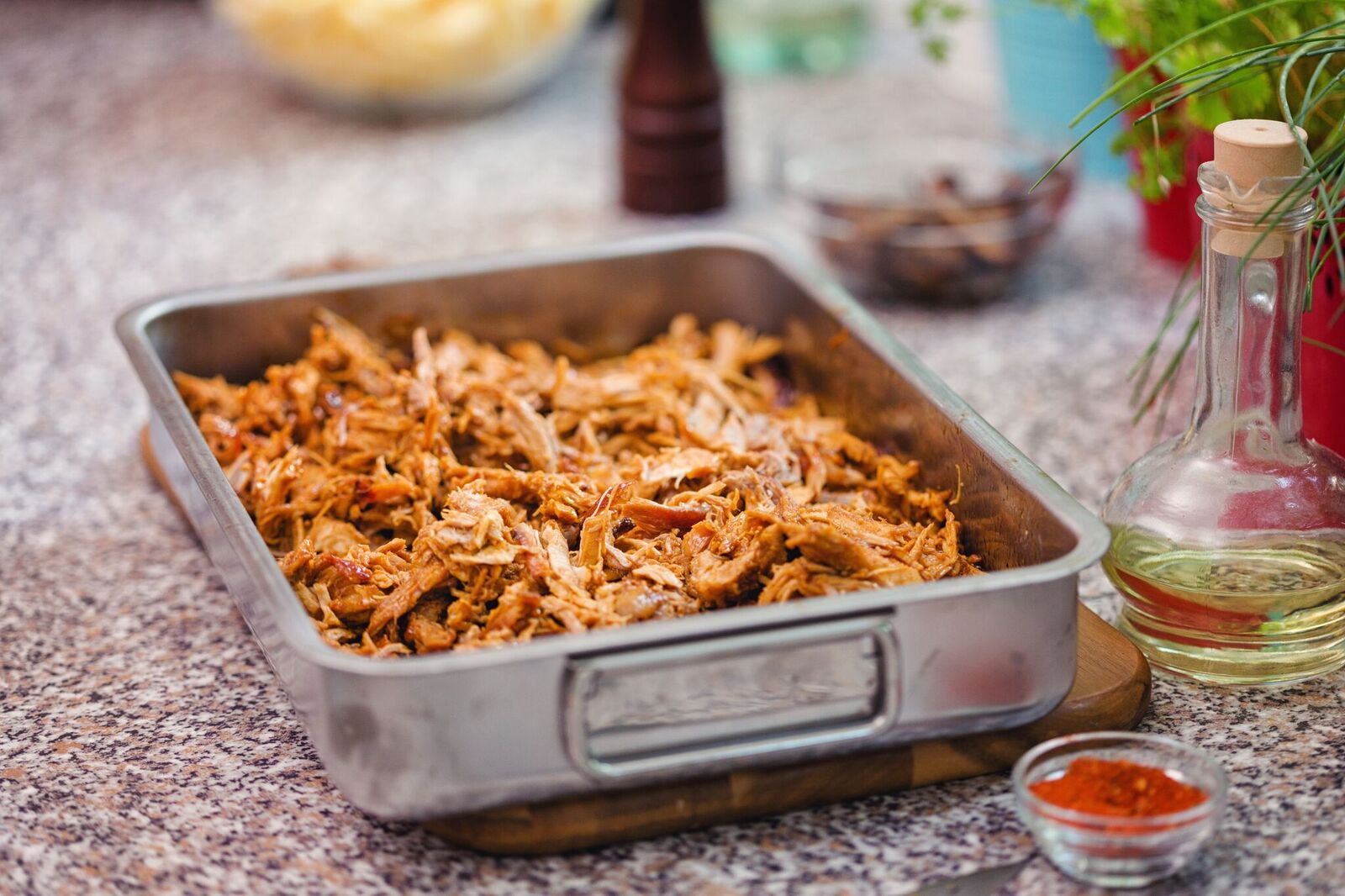 Serve with tortilla wraps, rice and beans, salsa, guacamole or any other Mexican accompaniments.
Latest Posts