Hot Yoga
Hot yoga alert. You will sweat.  A lot.
Yes, you might feel like huddling in the foetal position and never moving again. Or alternatively, grabbing your water bottle and yoga mat in one clumsy movement and staggering out the door before anyone can stop you.
But converts to hot yoga say it's life-changing.
Kerry Bennett, 51, has been doing hot yoga for three years and still remembers her first session vividly.
"It was so bad I wouldn't have returned were it not for the multi-session pass I'd purchased," she laughs.  "I was so tired the next day but went back a second time and survived that and by the third visit, I felt fabulous. From that third session, I was hooked."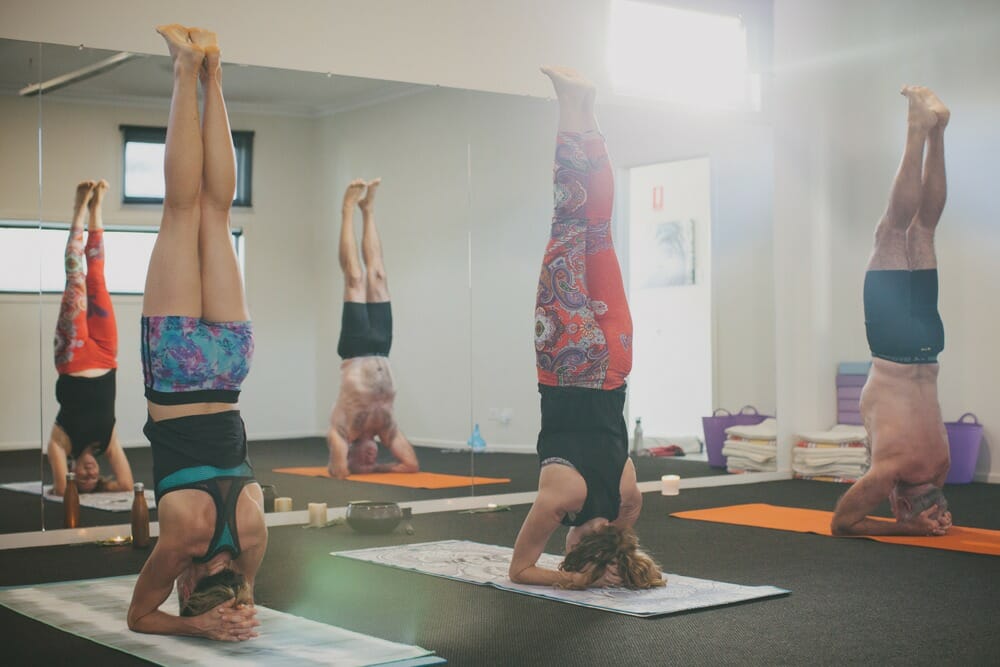 Benefits of hot yoga
Hot yoga is an increasingly popular style of yoga in which the room is heated, traditionally to 40 degrees Celsius.  It may feel like doing yoga in a Darwin summer, but practitioners say the benefits of hot yoga are many.  The copious amount of sweating flushes toxins from the body, the warming of the muscles and joints means you can often stretch deeper into a pose and the increased heartrate that accompanies a higher core temperature means that the body works harder. All these factors result in a more intense workout.
Studio Yamba offers several different yoga styles from a number of teachers and caters to all levels of expertise.  Some of the classes are heated but there are also many unheated classes available.
Holidaying in Yamba? Visitors are always welcome at the studio, be it for a one-off class or as many sessions as you wish. It's a good idea to turn up to class 10 minutes early to introduce yourself to the teacher. It's also advisable to contact individual teachers beforehand if you're trying hot yoga for the first time.  Mats and towels are available for hire.
www.studioyamba.com.au or find Studio Yamba on Facebook