Coastbeat's Best All-Star Road Trip Playlist Available Now on Spotify!
From next Monday, June 1st travel restrictions in NSW will be lifted so you can holiday anywhere within the state. To help get your first road trip in what feels like forever off to a great start, we've compiled a Road Trip Playlist for you.
The Highway Mood Playlist
Born to be Wild – SteppenWolf
It's hard to beat Born to be Wild to jump-start your road trip. This 1967 rock 'n' roll ditty is commonplace on movie soundtracks today and the opening lyrics will spur you to take to the open road with a carefree spirit.
Edge of Town – Middle Kids
Looking for something different? This is a great option. A song that says in spite of all the uncertainties there's an uncanny feeling of assurance.
Girls on the Avenue – Richard Clapton
Richard Clapton has been described as Australia's answer to Van Morrison. This song is worthy of all your attention.
It's My Life – Bon Jovi
Feel the angst and devil may care attitude of this song as you cruise along the highway. "It's My Life" is perfect for a full-scale singalong in the car.
Life is a Highway – Rascal Flatts
If you need a pep talk while you're on the road, crank up the volume to this one. It's sure to remind you that there is always something good to look forward to in life.
1000 Miles Away – Hoodoo Gurus
From one of the most underrated Aussie bands in the '80s, Hoodoo Gurus' 1000 Miles Away is just perfect.
On The Road Again – Willie Nelson
The song is about Willie Nelson's life on tour. You might've heard it on the soundtrack to South Park, Shrek, Family Guy, Forrest Gump, Open Season 3 or Dumb and Dumber 2. Reaching number one on Billboard's top country albums in America in the 1980s, it also came in at number 20 on the Billboard Hot 100.
Road to Nowhere – Talking Heads
Despite its upbeat pop-rock tune and resigned sounding lyrics this is a beautiful song. Underneath the melancholic words is a message about facing a dire future with optimism.
Runaway – Bon Jovi
We all know that when Bon Jovi hits it, he means it. Runaway is the best example. The song became a surprise hit in 1983 and reached the Top 40 on the Billboard Hot 100 at #39 in early 1984.
Shut Up and Drive – Rihanna
A Ri-Ri classic road trip staple. So grab your keys, shut up and drive your way to an epic journey.
A Thousand Miles – Vanessa Carlton
Who doesn't love this classic song? It's easy to sing along to, has the right vibe and the tune is not too overwhelming.
Tiny Dancer – Elton John
Despite not being successful when first released, Tiny Dancer is now an iconic song that generations will continue to listen to for years to come.
The Love Mood
Are you on the road with the love of your life? Then these songs are especially for you.
Big Jet Plane – Angus and Julia Stone
This easy to sing and relaxing tune will make your entire trip a fun-filled one.
Can't Take My Eyes Off You – Frankie Valli
One of the prettiest and purest classic songs that ever existed. Don't take your eyes off the road though while serenading the love of your life and telling them you're absolutely bonkers for them.
With or Without You – U2
This is perfect for those who love someone but know that, sadly, that love will never be returned. Still, that's okay. You can live, with or without the love of your life.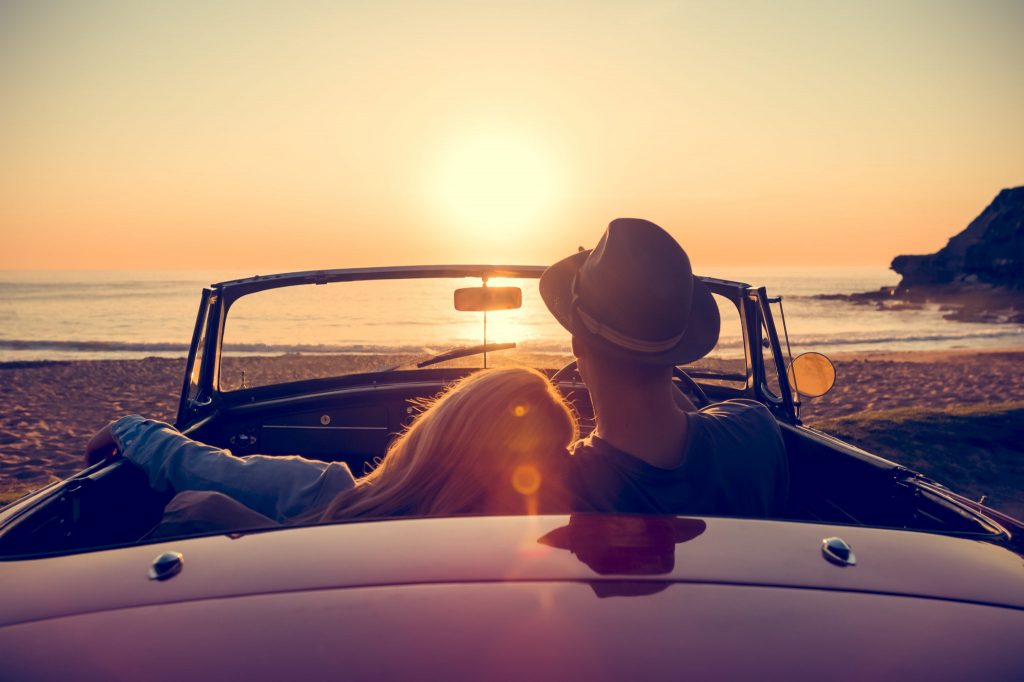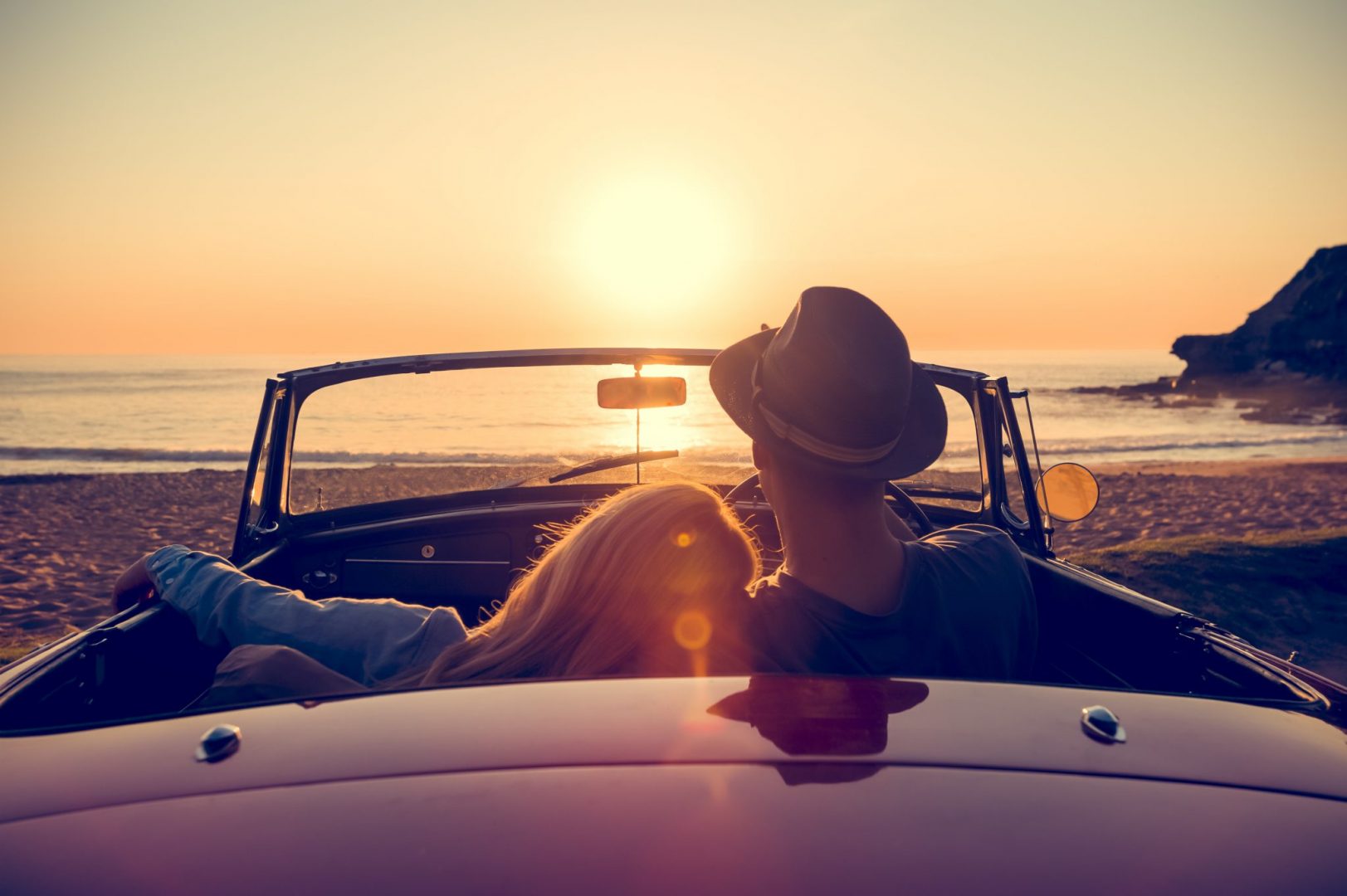 "Been Dumped Recently?" Mood
There's nothing more hurtful than getting dumped by the person you love. Maybe a nice long drive will ease some of the pain? Allow us to introduce to you these songs to accompany you on your trip.
Dreams – Fleetwood Mac
Even though the dreams you wrapped around the one you loved was shoved right into your face, it's going to be okay. Walk away and don't ever look back. But, when you walk away, make sure that you put this song on max volume. You know, for an epic walkout.
If It Makes You Happy – Sheryl Crow
Do you want to shout your frustrations about how getting dumped hurts? Then, sing and shriek along to Sheryl Crow's If It Makes You Happy. Sooner or later, you'll be screaming along with the lyrics and will magically be better (or not) afterwards.
My Happiness – Powderfinger
Well, if your happiness walked away from you or you walked away from it for the better, this song is the best to listen to. It's okay to feel the hurt, just let Powderfinger play through your speakers and just jam with it.
So those were some of our best road trip songs – if we missed some of your favourites share them with us now.
Latest Posts