Bellinger River Organics
They came from different worlds and met in "the middle of nowhere", but Melanie Proud and Chris Fleming have teamed up to share their passion for healthy living and nutritious food. With a desire to work together on something worthwhile, Bellinger River Organics began. We discover more about the young farmers sharing produce and profits.
"Anything is possible!" That's the advice that farmer Melanie Proud would give to anyone thinking about changing their career, moving to another country or, in her case, starting Bellinger River Organics with her partner, Chris Fleming.
"We met while working on a cattle station in Carnarvon in Western Australia," she explains. "I'm from London originally and Chris is from the east coast of Australia, so we got together in a completely random setting!"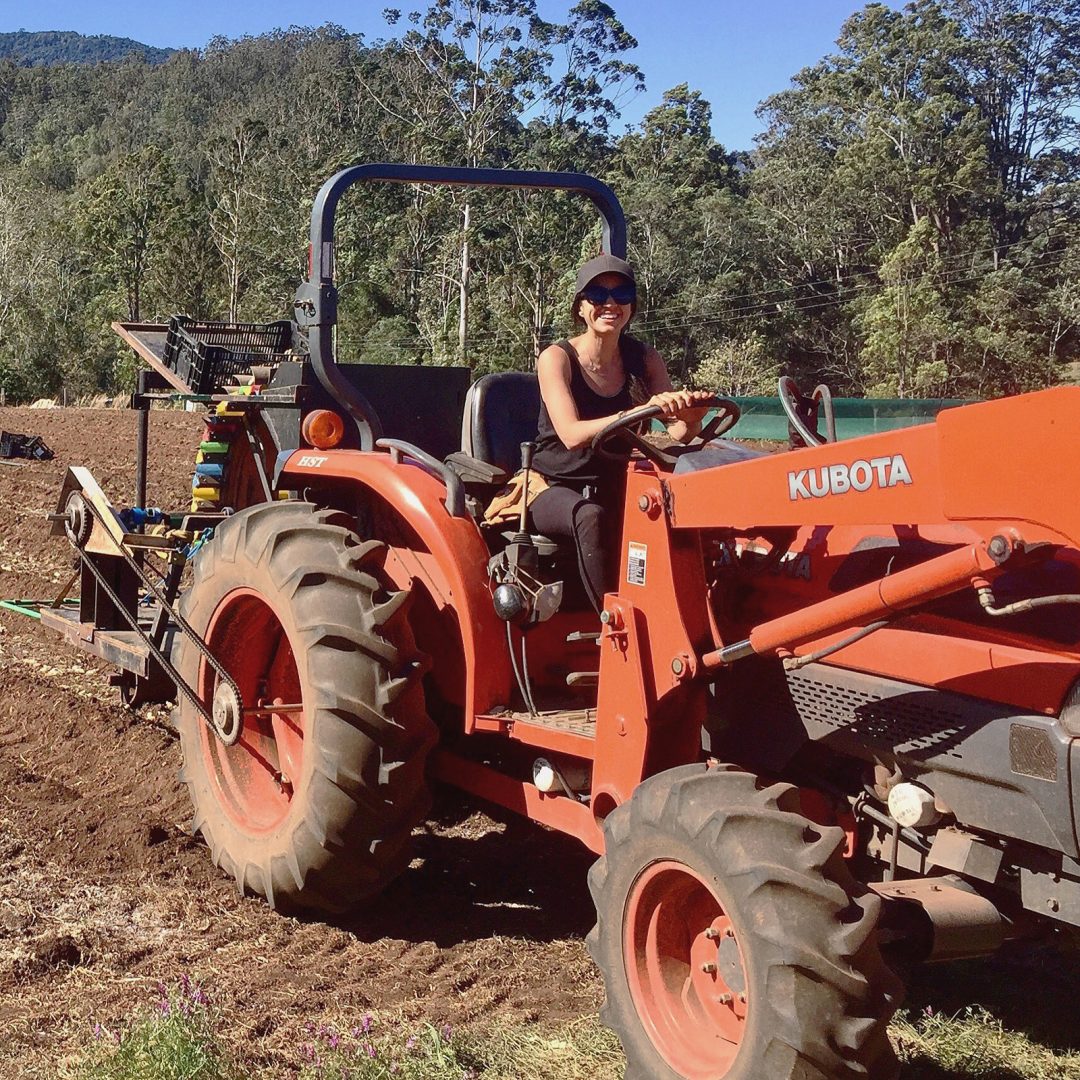 Hard at work. Image courtesy of Mel Proud
The excited new couple bought a tiny car and began a three-month journey across our wide brown land, stopping in Bellingen to visit family and friends. "My long-term life plans definitely didn't include farming but when we arrived here, we were presented with the opportunity and it all grew from there," Chris says.
"We've both had careers in different industries, but we had a desire to work for ourselves and do something as a united team; something that felt meaningful and worthwhile," Mel elaborates. "We're both very passionate about healthy living and organic food so it was a natural extension."
"We have the best of everything here so we like to share and collaborate with others by working together and helping each other out"
Originally growing garlic, ginger soon took over and is now their staple. Turmeric has just been added to the mix. An average week sees Mel and Chris collate orders on a Friday, harvest ginger and turmeric on Monday, box on Tuesday, pack the trucks on Wednesday then tend to farm maintenance and administration. They have help from an employee just two days a week.
"We've got two great wholesalers in Brisbane and Sydney, so the mass of our produce is sent there," says Mel. "We have strong relationships with a few local retailers too, and new contacts are being established in Coffs Harbour. We're definitely in a growth phase."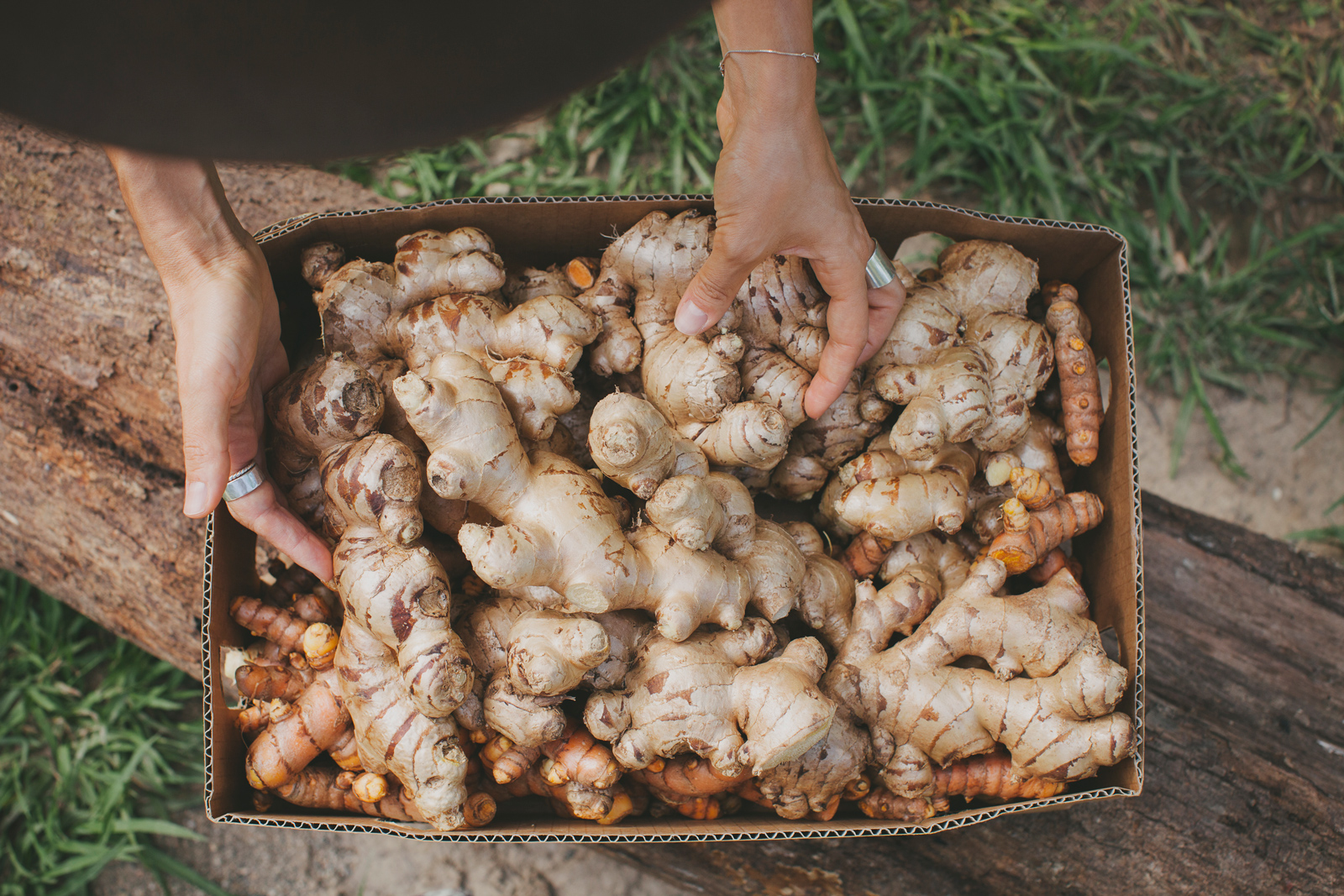 Ginger has become a staple crop for Bellinger River Organics
That phase could include the inclusion of new lines of produce as Chris researches ways to diversify. "We'll keep going with the ginger – that will be our staple for a while – but we'll try to work in another crop," he says.
While it has largely been a dream run, Chris admits the last three years have certainly presented their fair share of challenges. "It's definitely been a case of trial and error and we've made a few costly mistakes," he explains. "But we've been lucky to have good mentors which has enabled us to get to the point where we're confident growing quality products."
Chris is proud of the success Bellinger River Organics has achieved in a relatively short amount of time. "Getting to the level we're at so quickly has been a pleasant surprise," he says.
It's no secret that life on the land can be lonely and isolating but Mel and Chris say they've been warmly welcomed into the local area and have found their "people" online. "Instagram has created a great little community," Mel explains. "We went to Food Con in Coffs Harbour last year and it was wonderful to see all of the people we've met online in the same room. That first event was very encouraging and quite motivating."
When it comes to personal motivation, both Mel and Chris believe that work should be about far more than building up their bank balance. In 2019, they will donate a portion of their profits to Growth Educational Trust, a charity started by Chris's friend Hamish Coltman. In order to lift the academic level in rural Uganda, the Trust offers scholarships to school children and sponsors teachers and teacher's aides.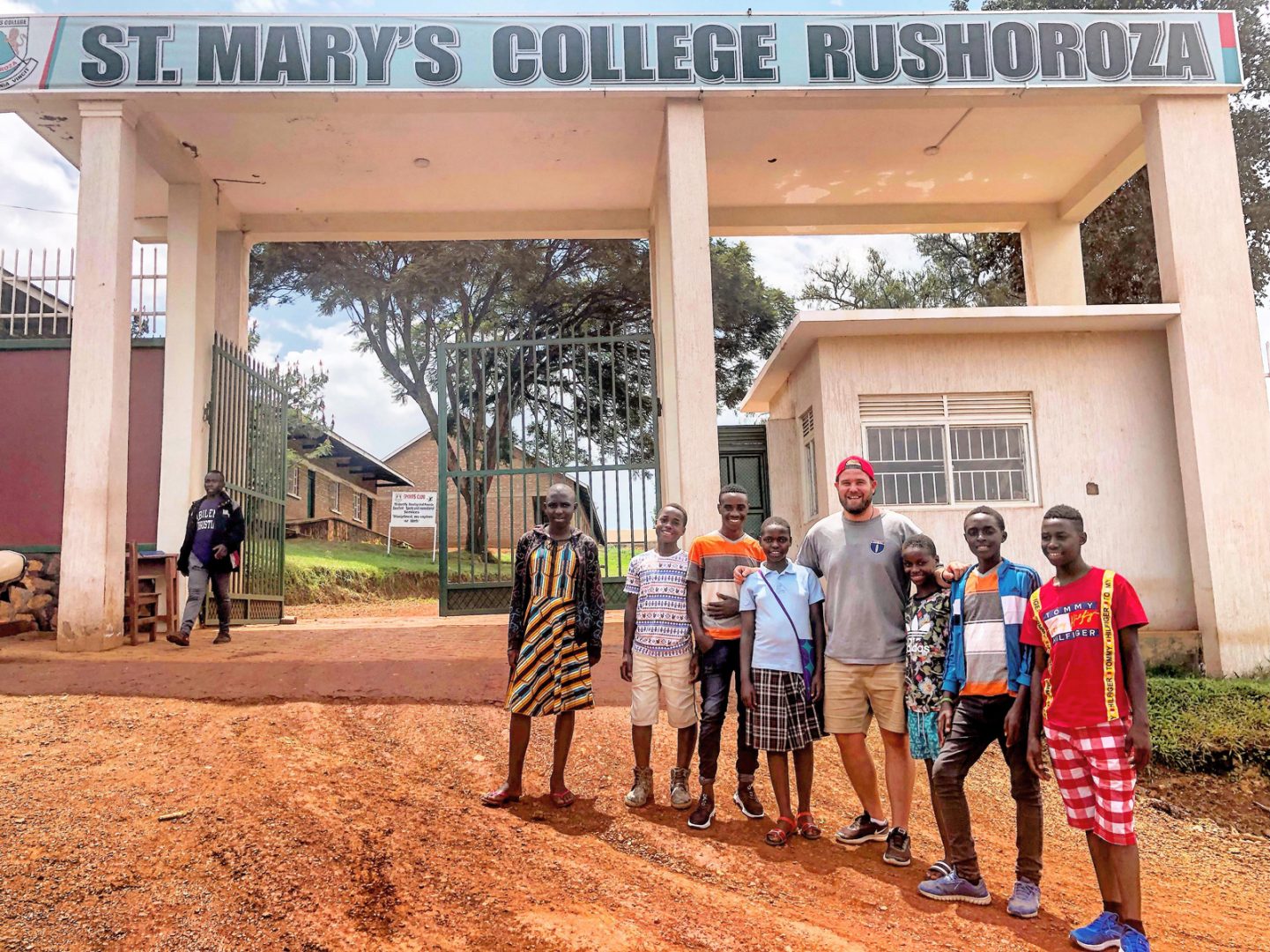 A portion of the profits go to educating children in Uganda
"We realise that we've been given education and all of the opportunities to thrive and succeed so we felt it was important to give someone else that opportunity," Mel explains.
"What we do is so rewarding and we live in paradise!" Chris adds. "We have the best of everything here, so we like to share and collaborate with others by working together and helping each other out."
Laughing about the unexpected twists and turns their lives have taken, Mel concludes that anything is possible when you truly have your heart set on something. "I was a production manager and had worked in television for ten years so if I can change industries as dramatically as this, anyone can," she says. "If you really want to make a change, don't put it off or doubt your ability…just start!"
Support Growth Educational Trust: www.geteducationuganda.org & Follow Mel and Chris on Instagram: @bellingerriverorganics
You can order ginger and turmeric at Organics MattR at Port Central or order directly from Mel and Chris: www.bellingerriverorganics.com.au