Bellingen Markets 40th Anniversary – Bellingen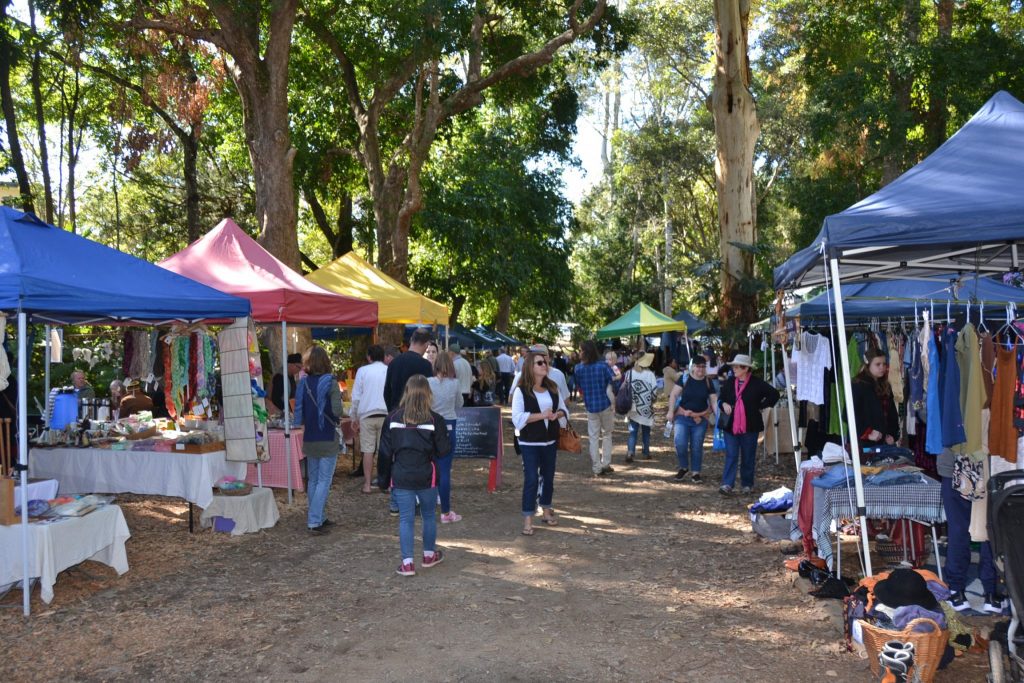 It is celebration time for one of the most popular markets on the Mid North Coast. Bellingen Community Markets celebrates its 40th anniversary this weekend with a packed line-up of entertainment to go with the more than 200 stalls that have turned the monthly event into a regional drawcard. The rows and rows of stalls selling arts and crafts, handmade and home grown items, second hand goods, foods, plants, produce, clothes and much more are long way from the small gathering that started at Bellingen Park back in 1980. Originally conceived to display and sell local, lovingly grown produce, along with unique arts and craft work prevalent to the Bellingen Shire, the markets are an activity of the Bellingen Shire Residents' Association. Profits from the event are returned to the community via contributions to local community groups, educational, sporting and arts organisations. The market also provides many benefits to the Bellingen Shire community. With thousands of visitors attending once a month, it creates a positive flow on effect to local businesses, accommodation houses and the tourism industry. People visit from far and wide, some of them staying for the weekend.
On Saturday, following a Welcome to Country at 8.30am, there will be plenty of entertainment for those taking a break from their shopping, headlined by market favourites The Ninth Chapter playing on the main stage from 10am. Layering elements of funk, blues and folk, the widely loved North Coast six-piece revels in exciting song writing that takes listeners on a diverse musical journey.
Also providing entertainment will be:
The Yarrapinni Community Choir, Main Stage, 9.30am
Rivers Dance Centre '86, Main Stage, 11am
Bellinger River District Pipe Band, Oval, 12.20pm
Fireside Celts, Main Stage, 12.40pm
Samba Soul, Oval, 1.20pm
Funkatu, Main Stage, 2pm
Top Articles
Making a move to sunny Sawtell? Check out the Sawtell Commons display village.