2021 Yandaarra Aunty Grace Roberts Community Awards
The 2021 Aunty Grace Roberts Community Awards recognise those who go above and beyond for the Aboriginal and Torres Strait Islander community. Aunty Grace Roberts is remembered for her determination to improve the lives of Aboriginal people. The seven awards honour those who follow her example and demonstrate a passionate commitment to making a difference in the Gumbaynggirr Nation.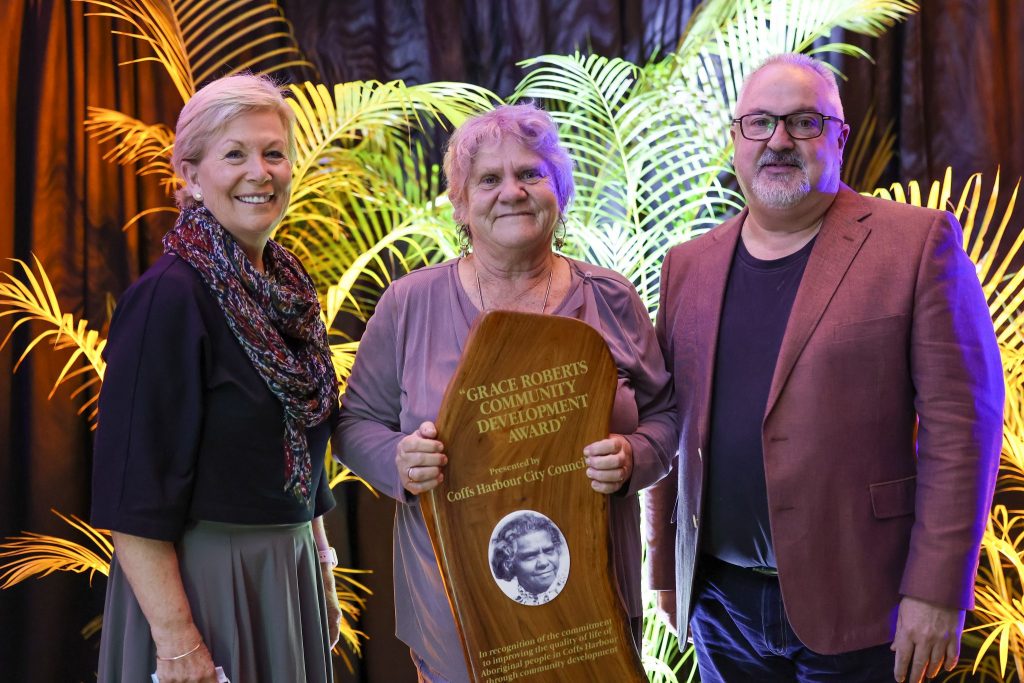 Grace Roberts Memorial Community Development Award
Winner: Karen Roberts
Karen has made a significant contribution through her work as an Aboriginal Health Worker at Galambila Aboriginal Health Service. She coordinates the Spring into Shape program and Elders Health Day. Karen works tirelessly with community members, stakeholders and organisations to achieve positive results, especially for Elders. She is continuing to upskill – currently working towards Certificate IV in Aboriginal and Torres Strait Islander Primary Health Care. Karen is currently the co-researcher and cultural mentor on a research project with the University of Newcastle.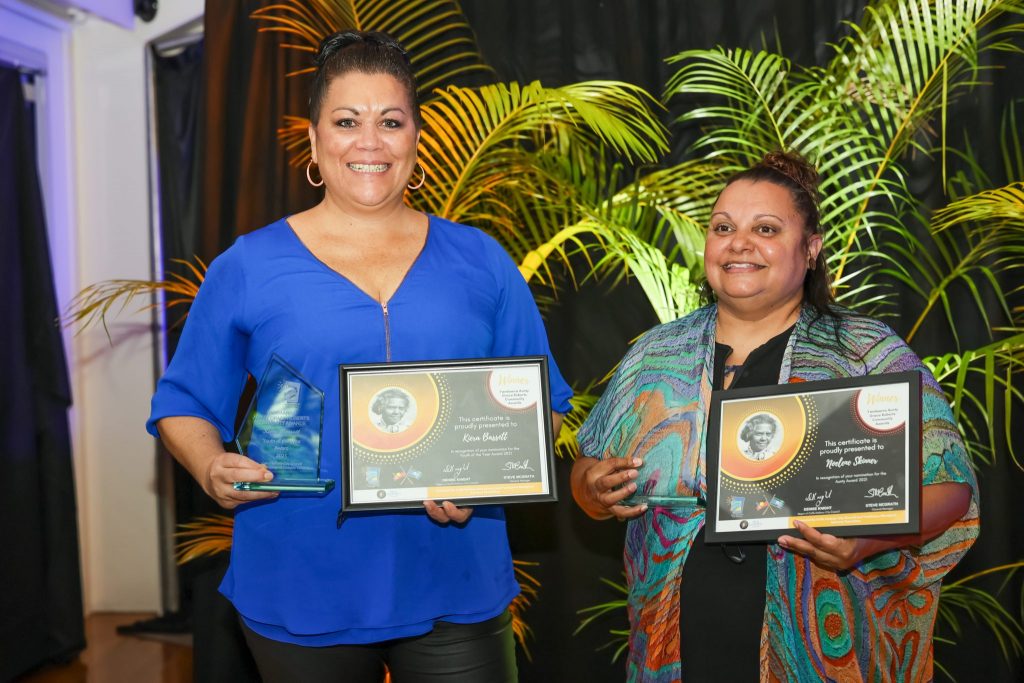 Aunty Award
Winner: Noelene Skinner
Noelene has made significant contributions through Galambila Aboriginal Health Service, Ready Mob, OneMob Radio and her program Tidda Talk. She is known for always making others feel included.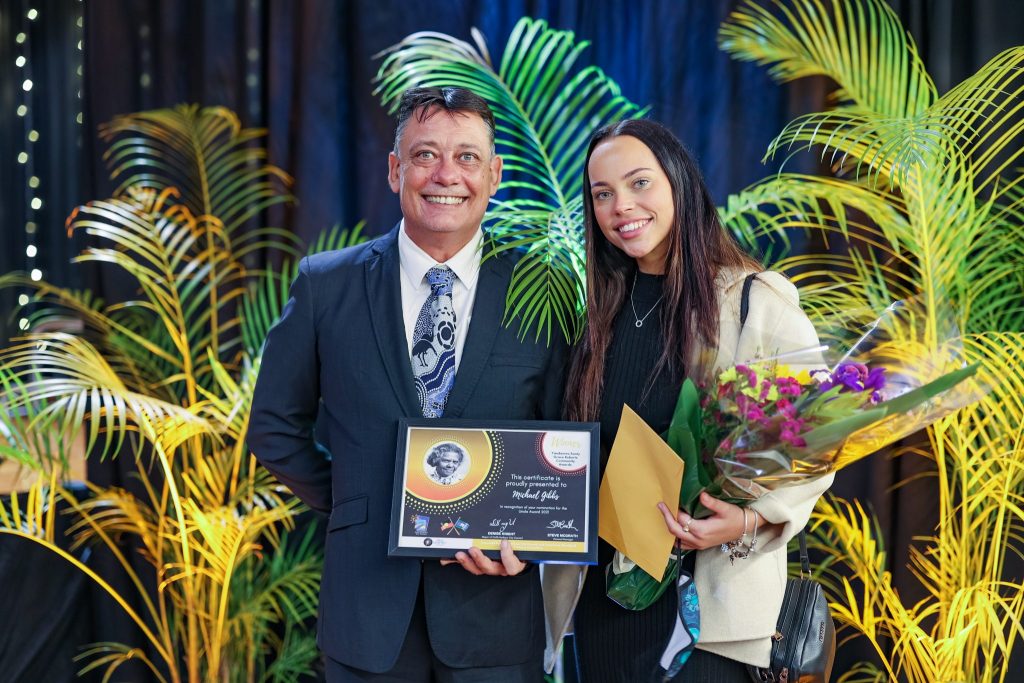 Uncle Award
Winner: Michael Gibbs
Michael has dedicated his life to Aboriginal children and their families in his position as Aboriginal Student Liason Officers with the NSW Department of Education. He has also been a member of the RFS for eight years. Michael battled blazes for five weeks over the Black Summer of 2019/20.
Sports Achievement Award
Winner: Braith Wilson
Braith is a talented young surfer. He's set to compete in the Australian Indigenous Surfing Titles at Bells Beach / Wadawurrung Country in September. Braith is a surfing coach and volunteers with the Naru Goori Groms Program.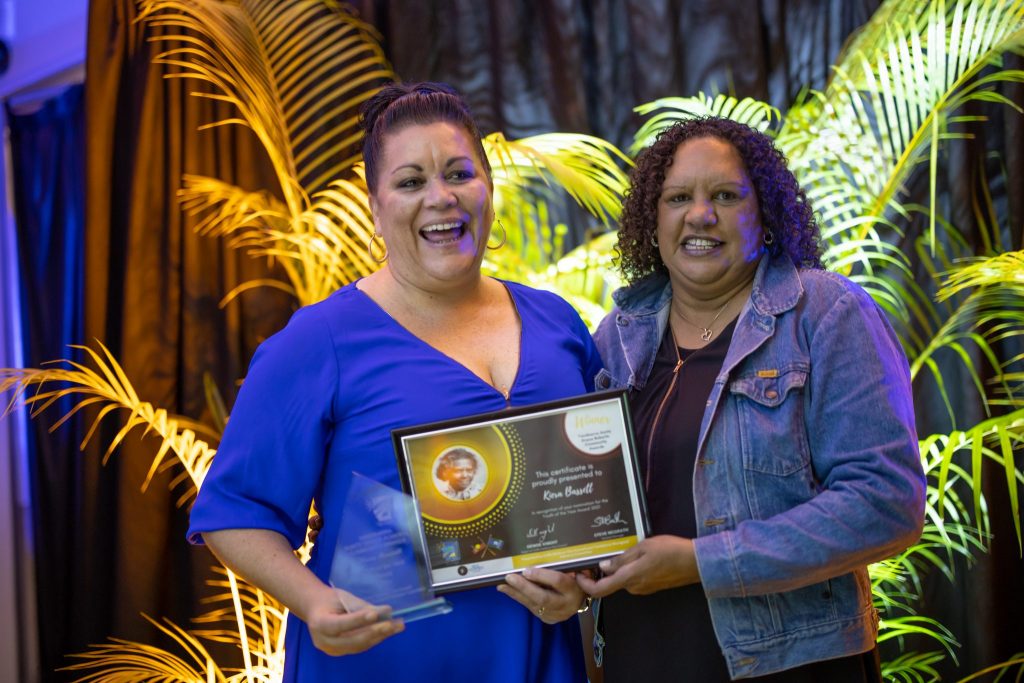 Youth of the Year Award
Winner: Keira Bassett
This award aims to recognise the achievements of future leaders. Keira's mother Jasmine Williams accepted the award on her behalf. She said Keira has a heart of gold. She praised Keira's commitment, passion, loyalty and respect in her role as a disability support worker.
Arts and Cultural Achievement Award
Winner: Troy Robinson
Troy has been instrumental in revitalising and sharing cultural practices in Gumbaynggirr Country for many years. He works with with Bularri Muurlay Nyanggan Aboriginal Corporation as Cultural Officer and is an integral part of the team.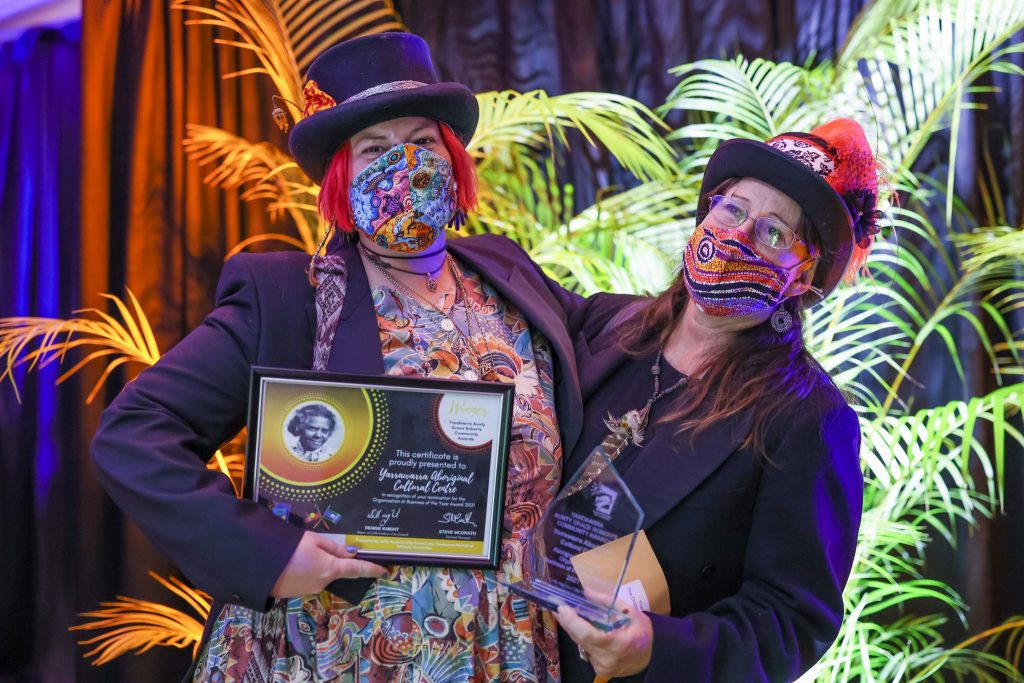 Community Organisation or Business of the Year Award
Winner: Yarrawarra Aboriginal Cultural Centre
The Centre provides a culturally safe environment for everyone to immerse themselves in Gumbaynggirr Culture. Yarrawarra is an amazing resource for the local government area. Staff work tirelessly to provide a unique experience with everything from exhibitions, shows and workshops. Artist and Director of Yarrawarra Cultural Centre Alison Williams said this award is great tribute to everyone who's worked at the Centre and the Elders who built it.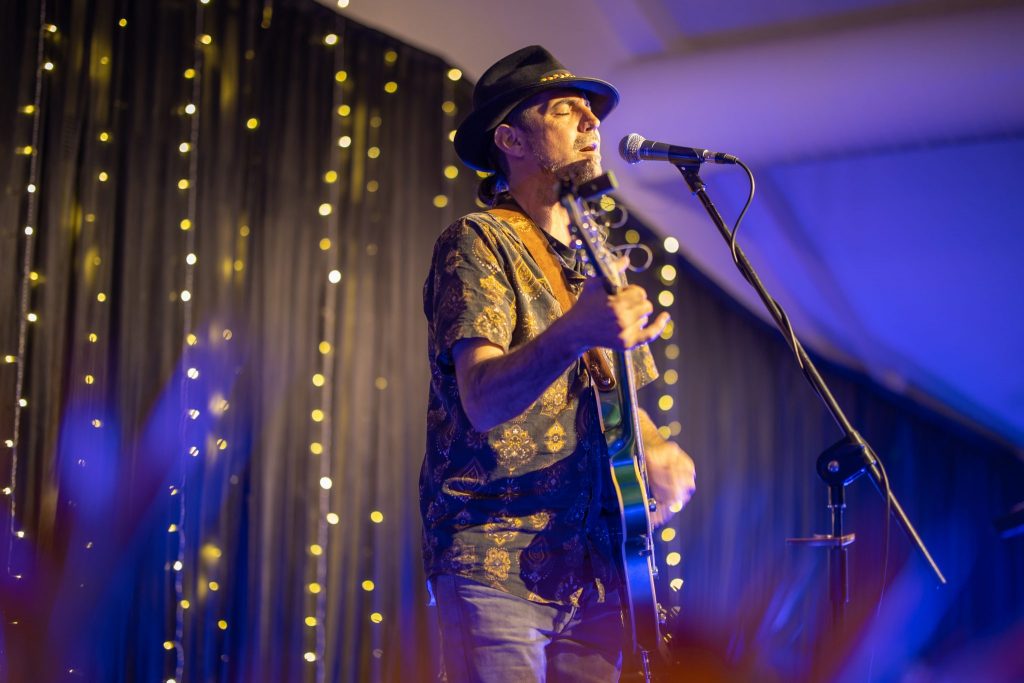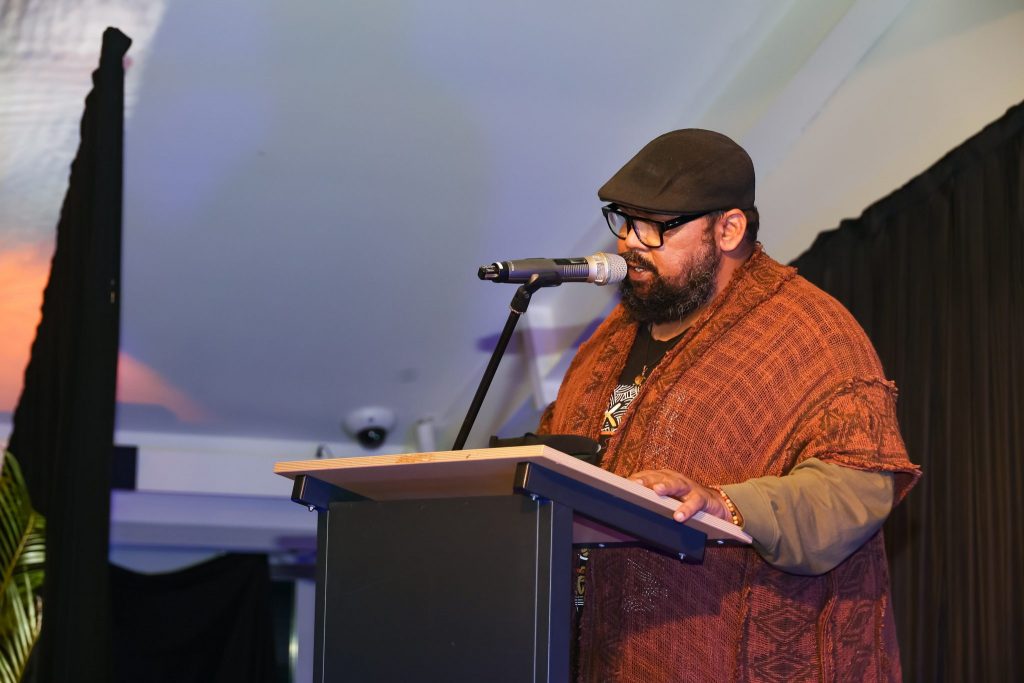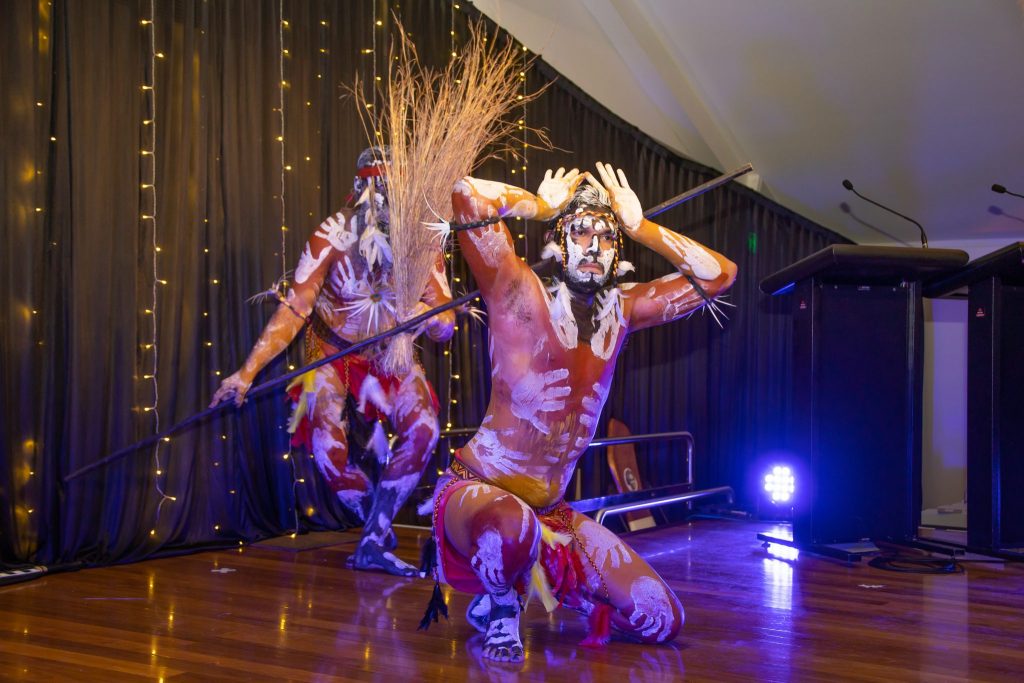 Guests enjoyed a musical performance by Matty Devitt and a powerful spoken word performance by Bernard Kelly-Edwards.   
All images by Marley Morgan @barefootwandering.photography